News story
Armed Forces Minister visits Gibraltar
Mark Francois has paid his first visit to Gibraltar since his appointment as Minister of State for the Armed Forces in October 2013.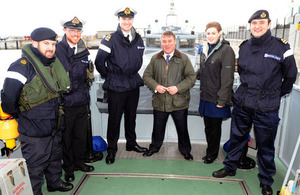 Mr Francois' visit came at a time when tensions have been running high in Gibraltar; and he was keen to learn more about the way in which British forces tackle unlawful incursions within British Gibraltar Territorial Waters.
Such incidents are responded to by the Royal Navy Gibraltar Squadron and Mr Francois joined a dawn maritime patrol to get a feel for the situation and talk to some of the sailors.
The minister's programme also gave him the opportunity to visit a number of areas within the command, including RAF Gibraltar and the Royal Gibraltar Regiment.
His meeting with the commanding officer and soldiers of the regiment was of particular interest to Mr Francois, given his close association with it through his days in the Royal Anglian Regiment as a Territorial Army infantry officer in the 1980s.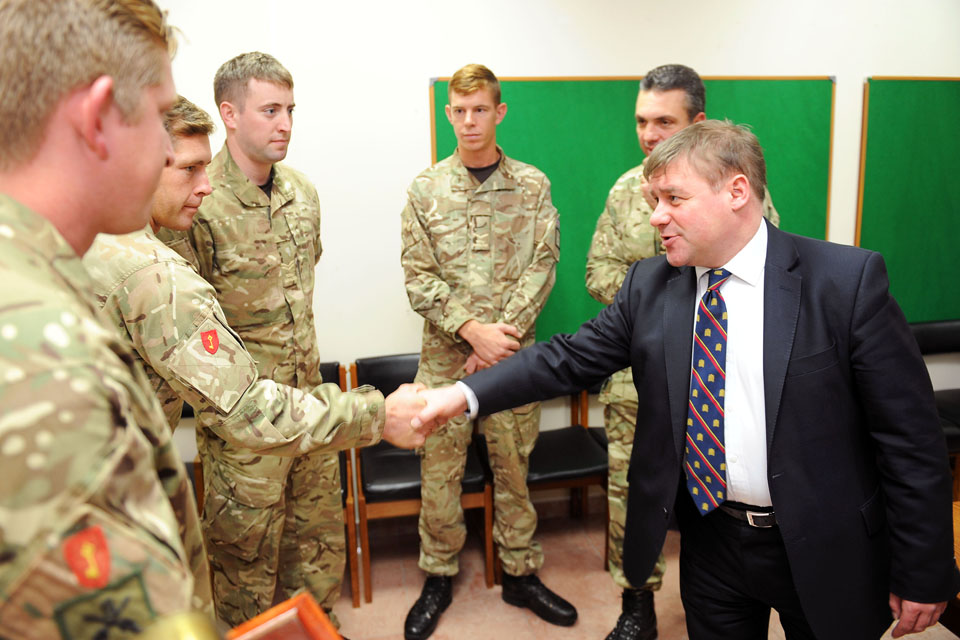 Mr Francois said:
I pay tribute to the tireless work of the Royal Navy Gibraltar Squadron, who show restraint and professionalism in the face of considerable provocation.

The UK government is confident of its sovereignty over British Gibraltar Territorial Waters, and our sailors will continue to demonstrate and maintain sovereignty by challenging any illegal incursion with the aim of bringing it to a swift and peaceful conclusion.
During his trip, the minister visited Gibraltar's Chief Minister, Fabian Picardo. This presented an opportunity to discuss British Forces Gibraltar's capability as a forward mounting base, and to give reassurance to the people of Gibraltar about the enduring presence of UK forces.
Mr Francois added:
There are marvellous facilities here, and we have been talking about how to use them to our mutual benefit for very many years. We are here for the long-term.

We greatly value everything that Gibraltar contributes to the defence of the UK. We are proud to be here, and intend to be here for a very long time.
The final part of his tour was lunch with the newly-appointed Governor of Gibraltar, Lieutenant General Sir James Dutton, and the Chief of Staff Joint Forces Command, Rear Admiral Paul Bennett, who was also visiting Gibraltar at the time.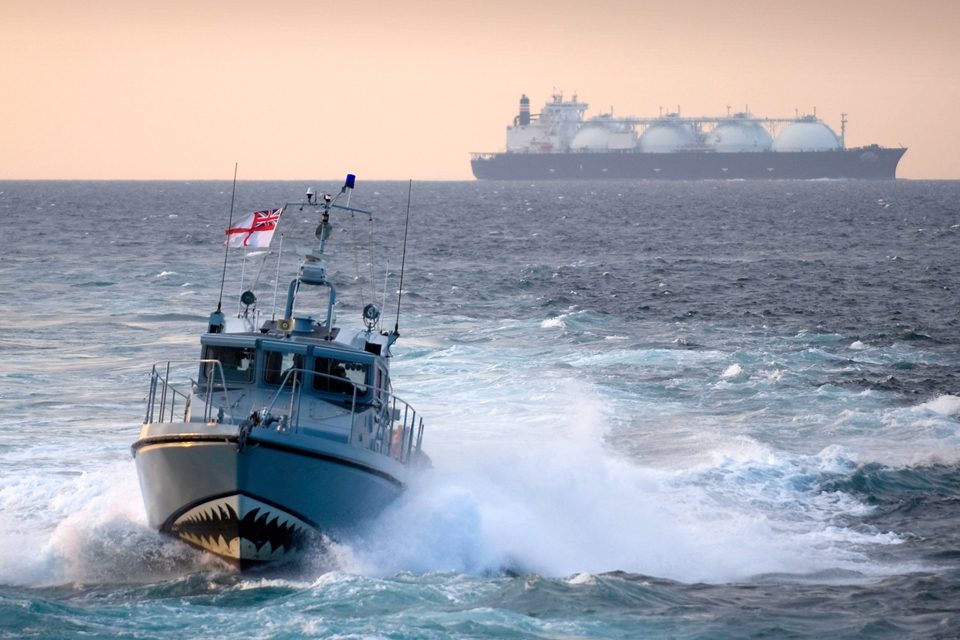 Published 13 December 2013