News story
Armed Forces Day national event celebrations
With just 8 weeks to go until this year's Armed Forces Day on 29 June, preparations are well underway for the national event in Nottingham.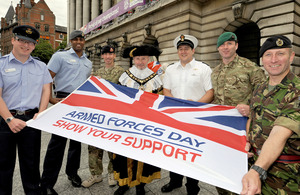 A volley of gun blasts from Nottingham Castle will ensure that Armed Forces Day 2013 begins with a bang in what promises to be an extraordinary programme to show support for the Armed Forces.
A dynamic display by Royal Marines commandos involving boats, helicopters and a plethora of explosions is just one part of the programme which will conclude with a thrilling RAF air display.
The city of Nottingham will be hosting this year's Armed Forces Day national event and is calling on the public to come out and show their support by proclaiming 'Hats off to our Heroes'.
Festivities kick off on Saturday 29 June with the volley of gun blasts at Nottingham Castle provided by reservists from 100th (Yeomanry) Regiment Royal Artillery (Volunteers), as a spectacular tri-Service parade makes its way from the castle to the Old Market Square for a drumhead service.
Commander of 49 (East) Brigade, Brigadier Harry Nickerson, said:
The national event in Nottingham will be one of the most varied and exciting Armed Forces Day events yet. We will have a wide range of military assets taking part to demonstrate the breadth of the work of the Armed Forces and the day is sure to be a fun-filled occasion for all to come out and 'show your support' for our brave Service personnel, both past and present.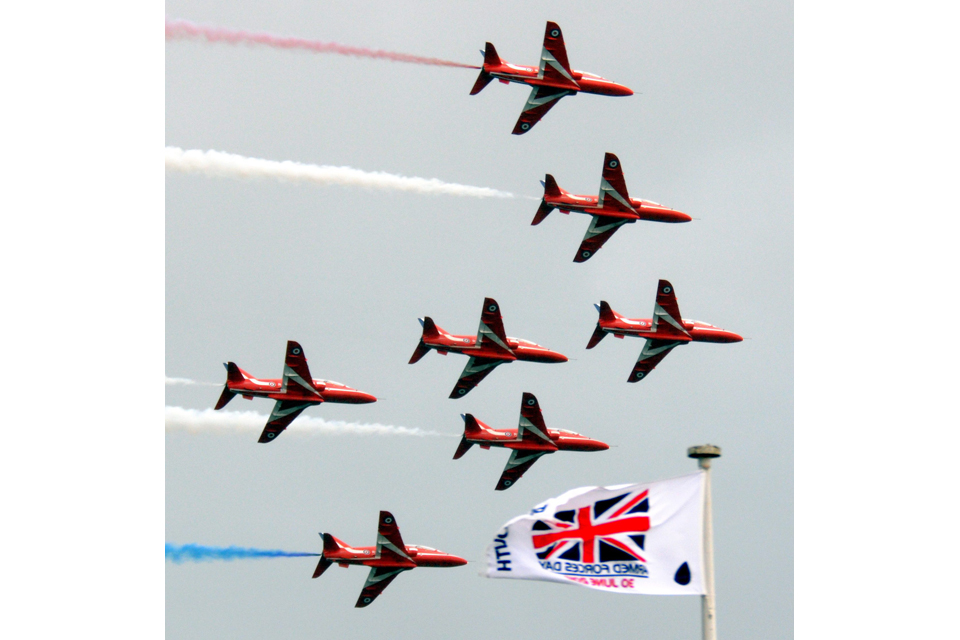 After the drumhead service in the Old Market Square, celebrations will move to Nottingham's Victoria Embankment by the River Trent and continue into the afternoon.
In addition to the military displays there will be an opportunity to meet the staff and animals of the Defence Animal Centre, including search and guard dogs and a military farrier working at a forge.
To close festivities, the King's Troop Royal Horse Artillery will perform their celebrated 'Musical Drive' involving troopers, their horses and First World War guns.
Councillor Dave Trimble, Portfolio Holder for Leisure, Culture and Tourism at Nottingham City Council, said that the event was 'shaping up to be something really special'.
He added:
I encourage everyone in Nottingham to come down to Victoria Embankment on Saturday, 29 June, to enjoy a whole day of spectacular displays, activities and celebrations.
The national event in Nottingham is just one of many Armed Forces Day events, ranging from tea parties and military parades to big band concerts, which will take place across the UK on 29 June. A list of events, searchable by postcode, can be found at www.armedforcesday.org.uk and at www.nottinghamcity.gov.uk/armedforcesday.
Published 3 May 2013