News story
Armed Forces Day
With just 50 days to go, preparations are in full swing ahead of Armed Forces Day on Saturday 29 June.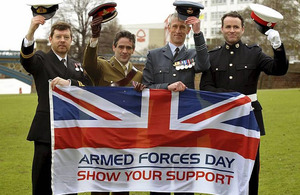 The fifth Armed Forces Day is gearing up to be the biggest and best yet. This year the city of Nottingham has been chosen to host the national event, when organisers hope to top the 60,000-strong crowds that turned out in Plymouth last year.
The aim of Armed Forces Day is to honour the contribution of military personnel past and present and gives the nation an opportunity to show support and thank the men and women who serve. And now, with Armed Forces Day just 50 days away, people are getting fully involved in the preparations across the UK.
Major David Falconer is masterminding Armed Forces Day in the strategic marketing communications team of MOD's Directorate of Media and Communication, and he's confident that it's become a firm fixture in the national calendar.
The celebrations also complement the ethos of the Armed Forces Community Covenant which encourages towns to show their support for troops who live locally. Major Falconer said:
Military operations take place across the world, they're so high-profile, it's helped promote Armed Forces Day tremendously, so when it comes to celebrating, people know there's a good reason why – because these guys are deployed 365-days-a-year.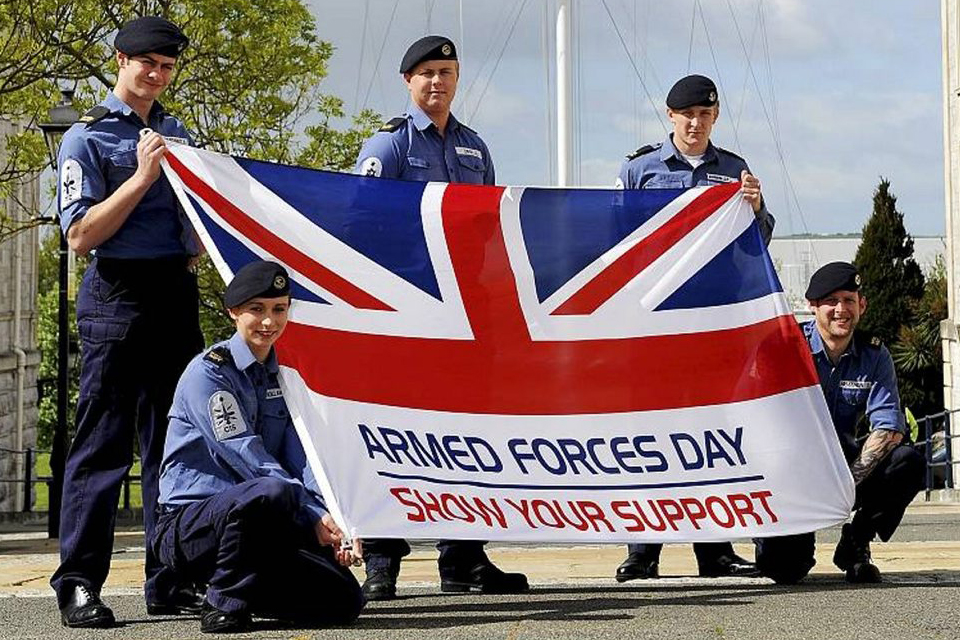 The curtain-raiser in Nottingham is on 28 June when a military parachute display team will drop in during the interval at the Nottinghamshire-Leicestershire cricket match at Trent Bridge.
There will also be a day of celebrations at the city's Victoria Embankment, including a parade, a drumhead service, a Red Arrows and Typhoon flypast, and dynamic displays by Royal Marines commandos featuring helicopters and 'lots of bangs'.
Throughout the UK, the day will be marked with family-themed events including parades, pageants, aerial displays and various other performances.
In London the Royal Artillery Barracks in Woolwich will be hosting one of the UK's largest events, with historical re-enactments, animal displays, fairground rides, stunt car shows and birds of prey demonstrations. While Manchester's 'big thank you' will comprise an afternoon of live music, dancing and a veterans' parade.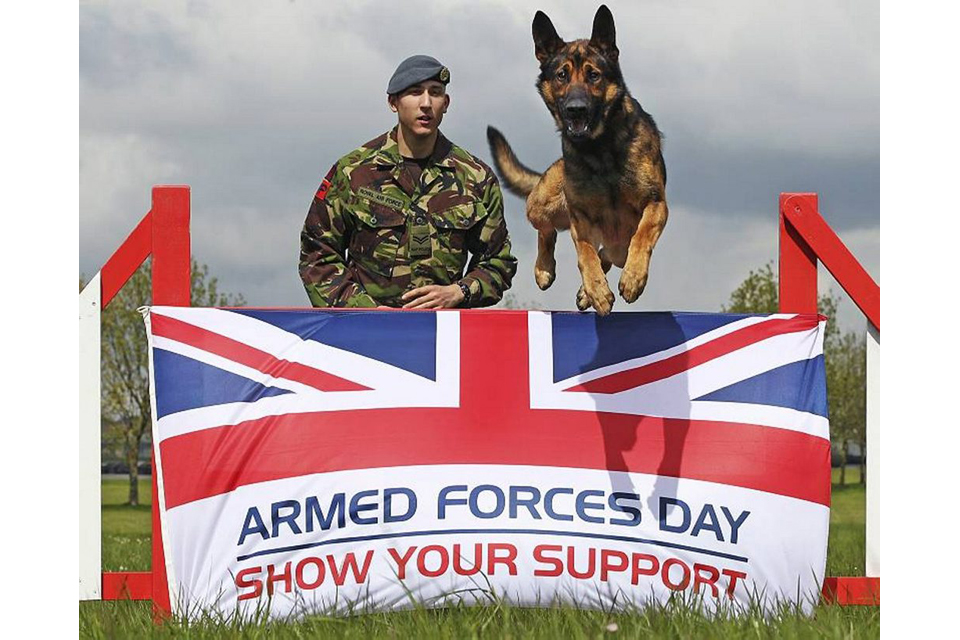 Sport will also play its part: on 18 May, the FA Legends take on the Combined Services Legends at football; then at Wimbledon, the military stewards will take a bow before the sell-out crowd on Men's Final Day.
With momentum growing, Armed Forces Day has already garnered 1.2 million Facebook followers, while celebrity supporters Carol Vorderman, Andy Murray and David Beckham are expected to tweet their support. Among the VIPs lending their support will be royalty and politicians, though, at this stage, names are being kept under wraps.
National Express is also supporting Armed Forces Day. The UK's largest coach operator currently offers a travel discount for all serving personnel, with 60% off journeys booked online, enabling people to take advantage of affordable travel to the national event in Nottingham. Clothing companies, fast food restaurants, sports firms and Thorpe Park will also run special offers for troops, veterans and their families.
Organisers are also keen to encourage people to hold their own events. Major Falconer said:
I expect Nottingham to lead the way for the UK in supporting Armed Forces Day. I hope that everyone joins in!
Visit www.armedforcesday.org.uk or Facebook to find out more.
Published 10 May 2013