World news story
Are you a future leader looking to study in the UK?
Applications for 2014/15 Chevening Scholarships open on 1 September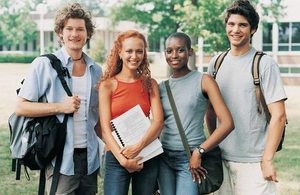 Applications for 2014/15 Chevening Scholarships, the prestigious global scholarship programme of the UK government, open on Sunday, 1 September, 2013 and will continue until Friday, 1 November, 2013. Potential candidates from both Sri Lanka and the Maldives are strongly encouraged to apply during this period.
The Scholarships, which are funded by the UK Foreign and Commonwealth Office (FCO) and partner organisations, operate in 118 countries worldwide. This year – the 30th anniversary of the programme – the scholarships will support over 600 established or emerging leaders. Awards are typically for a one-year Master's degree, in any subject and at any of the UK's leading universities.
The Scholarships aim to support UK foreign policy priorities by creating lasting positive relationships with future leaders, influencers and decision-makers around the world. Scholars are personally selected by British Embassies and High Commissions throughout the world, sometimes in partnership with sponsoring organisations.
Applicants for 2014/15 Chevening Scholarships must: • be a citizen of a Chevening-eligible country, and intend to return there at the end of the period of study; • hold a degree that is equivalent to at least an upper second-class honours degree in the UK; • achieve the minimum Chevening English language requirement; • have completed at least two years' work or equivalent experience before applying for a Chevening Scholarship; • be able to obtain the correct visa, and receive an unconditional offer from a UK university.
Chevening alumni have an excellent record of rising to positions of leadership across a wide range of fields: including politics, business, the media, civil society, religion, and academia. Some work as MPs, leading journalists or policy advisers to NGOs and think tanks; others occupy senior positions in commercial organisations.
Applications for Chevening Scholarships must be submitted online at www.chevening.org. Applicants should read the online guidance and demonstrate how they meet the Chevening selection criteria before submitting an application. Further details of will be available on the country page for Sri Lank and the Maldives