News story
Archived OFT cases added to CMA's GOV.UK webpages
Details of 450 former OFT cases have been added to our case directory in the latest improvement to the CMA's GOV.UK webpages.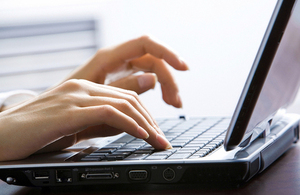 The cases will join all 132 former Competition Commission (CC) investigations dating back to 2003, which were added to the case directory earlier this year.
Office of Fair Trading (OFT) cases that were completed before the Competition and Markets Authority (CMA) came into existence in April 2014 had only been available on the archived OFT website. However, a survey we carried out with our web users indicated that people had been finding these hard to locate.
So, as of today, we have published:
all the OFT merger and CA98 decisions from 2010 to 2014
all the OFT'S criminal cartel and consumer enforcement casework
all the OFT's market investigation references to the CC
Older OFT merger and CA98 decisions will be added shortly.
There are a variety of ways to use the case directory to search for the OFT and CC cases. These include:
using the 'closed before' filter (eg adding '2014')
searching using the title of the closed investigation
using the markets and mergers phase 1 or phase 2 options in the 'outcome' filter
searching for 'closed' CA98, consumer enforcement or criminal cartel cases or using the outcomes for these case types in the 'outcome' filter
Other improvements we have introduced, following our survey, include better navigation on our homepage, the opportunity to sign up for email alerts about updates to CMA cases by category and the ability to search for cases by date.
Further changes will be made to the CMA's pages over the next few months, including the ability for users to subscribe to alerts about updates to individual cases.
Please follow the Government Digital Service's Inside GOV.UK blog to keep up-to-date with the latest developments to GOV.UK.
Published 26 June 2015