Apprenticeships are not just for the young
Employment roadshow arrives in Birmingham.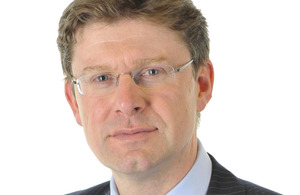 Cities Minister Greg Clark met jobseekers in Birmingham yesterday to listen to their experiences of looking for work, what help they needed and their experience of the groups and bodies they deal with.
Mr Clark participated in a question and answer session, chaired by broadcaster Jeremy Kyle and including O2 Chief Executive Ronan Dunne, Chief Executive of Premier Inn, John Forrest and Apprentice stars Jo Cameron and Michelle Dewberry.
Acknowledging that times are tough, Mr Clark pointed to positive signs. A million new vacancies were notified to Jobcentres in the 3 months to March 2012 - up 16% on the same period last year. Older people should also take encouragement from the government's record number of apprenticeship places.
Mr Clark said:
Over 400,000 apprenticeships a year are available - and people who want to consider a new set of skills should think about beginning an apprenticeship.
Published 23 May 2012