News story
Apprenticeship and traineeship growth exercise: 2016 to 2017
Today (28 June 2016) we are communicating the outcomes of the targeted growth exercise we announced in May 2016.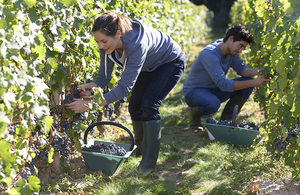 Following the announcement in Update 308, we have funded all credible growth cases to grow delivery in these priority areas ahead of the start of the funding year.
Alongside this exercise, we have also reviewed the baseline data used in calculating 2016 to 2017 apprenticeship and traineeship allocations, reflecting provider earnings for 12 months up to March 2016.
Where there is evidence of increased performance, we have increased providers' 2016 to 2017 allocations accordingly.
All increases will be included in 2016 to 2017 contract variations which we will be issuing shortly.
For further information or related queries please contact your Central Delivery Service adviser.
Published 28 June 2016