News story
Appointments to the Homes and Communities Agency Regulation Committee
The Secretary of State for Communities and Local Government has appointed two non-executive members following open competition.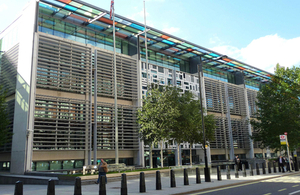 The two non-executive members are:
Jonathan Adlington
Ingeborg Kettner-Wood
Commenting on the appointment, Housing Minister Mark Prisk said:
"I am pleased to announce the decision to appoint Jonathan Adlington and Ingeborg Kettner-Wood as members of the Homes and Communities Agency (HCA) Regulation Committee. Their legal and financial expertise will strengthen the Committee's capacity to deliver effective regulation in the social housing sector, with a particular focus on driving high standards of governance, financial viability and value for money."
Julian Ashby, Chair of the HCA Regulation Committee said:
"The social housing sector is becoming increasingly complex. It is therefore imperative that members of the Regulation Committee - which is responsible for regulation of social housing providers in England - have the right mix of regulatory, financial, legal and commercial business expertise. The strong individuals appointed today will significantly strengthen the skills and experience available to the Committee.
"I am also pleased that existing Committee members have had their initial appointments extended; a testament to the progress we have made as a Committee over the past 9 months. This brings stability and continuity to the Committee."
Further details
The HCA is the government agency tasked with supporting and enabling places to deliver their housing and regeneration needs and helping to drive local economic growth. HCA is also the regulator of social housing in England, exercising its regulatory functions through its statutory Regulation Committee.
The appointments were made on open competition, conducted by the Department for Communities and Local Government.
HCA Regulation Committee
Jonathan Adlington is the Senior Partner of Trowers & Hamlins. He also works as a partner in the firm's Housing Projects department. He is due to retire from the firm in March 2013 at which point he will take up his position on the Regulation Committee. Jonathan's appointment will be for 3 years.
Inge Kettner-Wood was the Chair of Charnwood Neighbourhood Housing (an Arms Length Management Organisation in Loughborough) until 31 October when it transferred back into the council. She has over 14 years of senior experience in the social housing sector, with extensive involvement in governance, regulation and finance issues, and more than 12 years experience as an auditor. Inge has been appointed for 2 years.
The Secretary of State has decided to reappoint Jane May (for 3 years), Richard Moriarty (for 3 years) and Piers Williamson (for 2 years) to the Regulation Committee upon the expiry of their current terms on 31 March 2013. Jim Coulter has chosen to step down and the process to recruit his successor will begin in the New Year.
Remuneration for HCA Regulation Committee members is £11,000 for 2 days per month. Existing public servants forfeit any right to remuneration.
Members of the Regulation Committee have been appointed to varying term lengths in order to create a smoother appointments cycle in future years.
Published 10 December 2012