News story
Appointment to the HCA Regulation Committee
The Secretary of State for Communities and Local Government today (12 June 2013) announced the appointment of Tariq Kazi to the Homes and Communities Agency's Regulation Committee, following an open competition.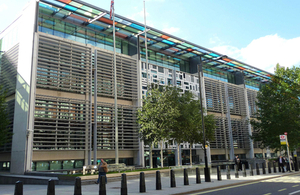 Commenting on the appointment, Housing Minister Mark Prisk, said:
Tariq Kazi brings extensive commercial and finance experience to the role. His skills and knowledge will prove highly valuable to the Regulation Committee in its work to safeguard the financial viability of the sector, while maintaining the right conditions for new housing supply.
Chairman of the HCA Regulation Committee, Julian Ashby said:
I am very pleased with Tariq's appointment. His background in banking and finance closely matches our focus as an economic regulator, particularly in a climate where providers are seeking alternative sources of capital finance, and his contribution will further strengthen the Committee.
Further information
The Homes and Communities Agency (HCA) is the government agency tasked with supporting and enabling places to deliver their housing and regeneration needs and helping to drive local economic growth. The HCA is also responsible for the regulation of social housing providers in England, a function carried out by its independent Regulation Committee.
The appointment was made on the basis of open competition, conducted by the Department for Communities and Local Government.
Tariq Kazi is currently employed in Lloyds Bank Commercial Banking Division and holds professional qualifications from the Institute of Chartered Accountants in England and Wales and the Association of Corporate Treasurers. He is a trustee of the Bank Workers Charity and he sits as a magistrate in the Central London Local Justice Area. His appointment to the Regulation Committee is in a private personal capacity.
Published 12 June 2013