Appointment to the Gas and Electricity Markets Authority
Stuart Cook has been appointed to the Gas and Electricity Markets Authority (GEMA) for five years, the Department of Energy and Climate Change…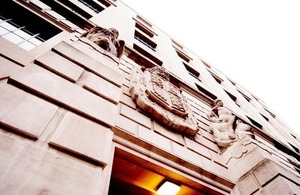 Stuart Cook has been appointed to the Gas and Electricity Markets Authority (GEMA) for five years, the Department of Energy and Climate Change today confirmed. Sarah Harrison has also been re-appointed for a term of five years.
Stuart Cook is Senior Partner, Smarter Grids and Governance at Ofgem. He joined Ofgem in 2008 and has over 18 years of utilities industry experience. Prior to joining Ofgem, Stuart worked as a Managing Consultant with PA Consulting and with PricewaterhouseCoopers. He has advised the industry in the UK and around the world, and led the design of competitive Scottish retail market. His appointment will run until 31 October 2015.
Sarah Harrison has been Ofgem's Senior Partner Sustainable Development since September 2009. Sarah joined Ofgem in September 1999 and her previous roles were as Ofgem's Communications Director and Managing Director of Corporate Affairs.
From 1994 to 1999 Sarah was the first Director of ICSTIS, the UK industry regulator for premium rate telephone services. Sarah's earlier career was in government and public relations consultancy. Her appointment will run until 31 October 2015.
---
Notes for editors
The Gas and Electricity Markets Authority is a body established by the Utilities Act 2000 to regulate the gas and electricity industries in Great Britain. The Authority has powers under the Competition Act 1998, the Utilities Act 2000, the Electricity Act 1989 and the Gas Act 1986.
The Office of Gas and Electricity Markets supports the Authority in its role. The principal objective of the Authority is to protect the interests of consumers in relation to electricity or gas by promoting effective competition.
Published 12 January 2011