Press release
Appointment to Health and Safety Executive Board
Isobel Garner has been appointed to the Health and Safety Executive (HSE) Board as non-executive director.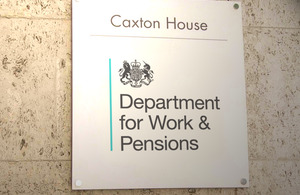 Isobel Garner has been appointed to the Health and Safety Executive (HSE) Board as non-executive director. Her appointment is for a three year term starting 1 April 2012.
Isobel Garner is a Commissioner for Education Service in Blaenau Gwent and former Chief Executive of Wrexham County Borough Council. She has been appointed as the HSE Board member representing the interests of local authorities.
Welcoming her appointment, Isobel Garner said:
Health and safety is a vital part of civilised society. Local authorities are responsible for a broad range of services that touch the lives of so many people in our communities. Local authorities have a role both to support health and safety in our businesses and communities as well as being an exemplar employer. As a former chief executive, I know how important it is to look after the health and welfare of the workforce.

I am delighted to be appointed to the HSE Board.  This is a challenging time for health and safety and I want to play my full part in helping the Board to meet those challenges.
The Health and Safety Executive is the national regulator for workplace health and safety.  It aims to prevent death, injury and ill health in Great Britain's workplaces.
Notes for Editors:
The appointments have been made in accordance with the Office of the Commissioner for Public Appointments (OCPA) Code of Practice. All appointments are made on merit and political activity plays no part in the selection process. However, in accordance with the original Nolan recommendations, there is a requirement for appointees' political activity (if any declared) to be made public. In the case, Isobel Garner has no political activities.

Isobel Garner was appointed to the Board to represent Local Authority interests, starting 1 April 2012, for a three year term.  She replaces Sandy Blair   who first took up post as a Health and Safety Commissioner on 1 April 2006 and was reappointed on 1 April 2009, for three years as a HSE Board member.

Ms Garner is a chartered civil engineer with over 10 years of experience working in the construction and nuclear industries.  After leaving AEA Technology plc she moved into the public sector in 1996 taking on a variety of posts in large local authorities throughout Great Britain, rising quickly to become the chief executive of Wrexham County Borough Council from 2003 to 2011. She is currently a Commissioner for Education Services in Blaenau Gwent reporting directly to the Welsh Government Minister for Education and Skills and runs her own business which provides advice to organisations involved in improving public services.
Published 26 March 2012