Press release
Appointment of new Non-Executive Director for Remploy Ltd
John Osmond has been appointed as a Non-Executive Director of Remploy.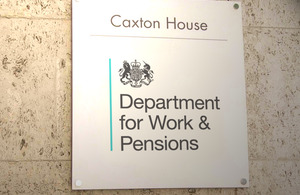 John Osmond has been appointed as a Non-Executive Director of Remploy, one of the UK's leading providers of employment opportunities for disabled people.
As an experienced Director and Executive, John has a track record of success in working with clients and business partners and in leadership of international teams.
Having worked within IBM Corporation since 1977, he most recently led the alliance between IBM and Cisco across Europe, Middle East and Africa, IBM's largest global business partnership.
The appointment of Remploy Non-Executive Directors is the responsibility of the Secretary of State for Work and Pensions. The recruitment and selection process was in accordance with the Code of Practice issued by the Commissioner for Public Appointments.
Notes to Editors
Remploy Ltd is an Executive Non-Departmental Public Body (NDPB), sponsored by the Department for Work and Pensions. It receives a grant-in-aid each year in exchange for delivering Work Choice. Remploy delivers this support by operating as a commercial organisation with 54 business sites and also by providing support to disabled people working with other employers through its Employment Services business in around 60 locations.
The appointments as Non-Executive Directors are for an initial 3-year period and attract remuneration of £7,500 per annum.  The appointment will begin on 3 October 2011.
All appointments are made on merit and political activity plays no part in the selection process. However, in accordance with original Nolan recommendations, there is a requirement for appointees' political activity (if any) to be made public. Mr Osmond has declared he does not undertake any political activity.
Mr Osmond does not hold any other Ministerial appointments.
Published 16 September 2011