Press release
Appointment of new leadership team at Heart of England approved
Monitor has confirmed the appointment of a new leadership team at the Heart of England NHS Foundation Trust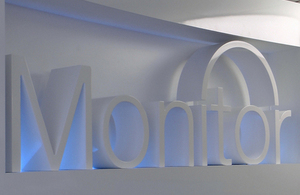 The Provider Regulation Executive, a committee of the health sector regulator Monitor, has confirmed that Heart of England NHS Foundation Trust is in breach of its licence to provide NHS services and has agreed to direct the trust board and governors to appoint a new interim leadership team.
The trust board has agreed to the action required by the regulator.
Jacqui Smith – currently Chair at University Hospitals Birmingham (UHB) – will become interim Chair of the trust replacing Les Lawrence who has decided he will step down from the trust at the end of November.
Dame Julie Moore – currently Chief Executive at UHB – has been appointed interim Chief Executive of Heart of England, replacing Andrew Foster whose secondment finishes at the end of October.
Jacqui Smith will continue in her role as Chair at UHB alongside her work at Heart of England. Dame Julie Moore will spend the vast majority of her time at Heart of England while fulfilling the Interim CEO role.
In addition, the trust board has committed to Monitor that they will develop and implement short and long term financial plans to improve their finances.
Dr David Bennett, Chief Executive of Monitor, said:
Heart of England NHS Foundation Trust has significant financial problems, having run up a £29.5 million deficit already this year. It is clear urgent action is needed.

By appointing two people whose leadership at University Hospitals Birmingham has been rated as outstanding by the Care Quality Commission, we can provide the trust with the strong leadership it needs to live within its means and keep delivering the care patients need.
Published 23 October 2015