Press release
Appointment of external advisors for RBS bad bank review
HM Treasury has appointed Rothschild, as external corporate finance advisors, to support the RBS bad bank review announced by the Chancellor at Mansion House on 19 June 2013.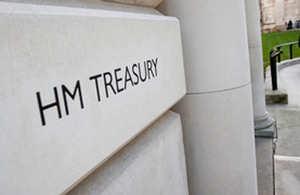 Rothschild will provide expert financial advice on the case for transferring some of RBS's troubled assets into a so-called 'bad bank', against the three objectives set out by the Chancellor, as part of the review that will conclude in the autumn.
HM Treasury has also appointed Slaughter and May to provide commercial legal advice in relation to issues relating to the bad bank review and other matters identified by the Chancellor in his Mansion House speech.
Further external advisors, such as those specialising in asset valuation, will be appointed in the coming weeks.
Notes for editors
The appointment of these advisers is related to the Chancellor's announcement at Mansion House of the bad bank review.
The corporate finance advisors to support the bad bank review were procured through the HM Treasury Corporate Financial Advice (CFA) framework, that was established in July 2011 using a competitive OJEU compliant procurement process. 12 firms were successful and selected for the framework, of which 10 are listed in Lot 1 (used to call off this procurement requirement). Details of the framework agreement are available at https://www.gov.uk/contracts-finder
Both appointments were undertaken using pre-existing procurement frameworks to ensure a competitive process and value-for-money for the taxpayer. In line with the government's Transparency Agenda the Treasury will publish the contracts.
Published 3 July 2013