Press release
Appointment of Deputy Governor for Prudential Regulation
Her Majesty The Queen has approved recommendations for the appointment of Andrew Bailey as Deputy Governor of the Bank of England with responsibility for Prudential Regulation, starting on 1 April 2013.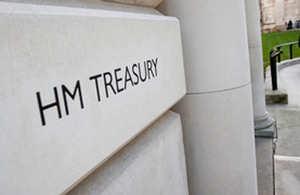 As Deputy Governor for Prudential Regulation, Andrew Bailey will also be the Chief Executive of the Prudential Regulation Authority, a member of the Court of Directors and a member of the Financial Policy Committee.
Announcing the appointment, the Chancellor of the Exchequer said:
Andrew Bailey has the right skills and experience to lead the Prudential Regulation Authority as it moves into the new era of judgement-led supervision. Putting the Bank of England in charge of prudential regulation is at the heart of the Government's reforms to regulation of financial services. It will be a tough, forward-looking regulator, focused on the stability of banks, other deposit takers and insurers - and with a mandate to protect policyholders.
Notes for Editors
The Financial Services Act created a third Deputy Governor position at the Bank of England. The new Deputy Governor for Prudential Regulation will be the Chief Executive of the Prudential Regulation Authority (PRA) and will be responsible for guiding its regulatory decisions and ensuring that it is established as a credible and effective regulator.

Andrew Bailey joined the Bank in 1985 and has since worked in a number of areas, most recently as Executive Director for Banking Services and Chief Cashier, as well as Head of the Bank's Special Resolution Unit (SRU). Previous roles include Governor's Private Secretary, and Head of the International Economic Analysis Division in Monetary Analysis.

He joined the FSA in April 2011 as Deputy Head of the Prudential Business Unit and Director of UK Banks and Building Societies. In July 2012, Andrew became Managing Director of the Prudential Business Unit, with responsibility for the prudential supervision of banks, investment banks and insurance companies. 

Andrew Bailey studied at Queen's College, Cambridge (BA First Class Honours in History and PhD in Economic History).

All appointments to the Court are made on merit, and political activity plays no part in the selection process. However, in accordance with the original Nolan recommendations, there is a requirement for appointees' political activity (if any declared) to be made public. Andrew Bailey has confirmed that he has not engaged in any political activity in the last five years.

The appointment of Andrew Bailey was made by the Queen on the advice of the Prime Minister and Chancellor, under the terms of the Bank of England Act 1998 as amended by the Banking Act 2009. The appointment is for a five year term.

The Bank of England is the central bank of the UK. It is governed by a board of directors known as the Court of Directors. Further details can be found on the Bank of England website (opens in new browser window).
Published 19 February 2013