News story
Apply to become an Inspector
The Chief Inspector is looking for 12 new SEO Inspectors.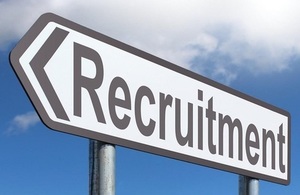 Do you have the skills and ability to compose accurate reports based on your own investigative observations? Are you fair, level headed and possess a level of curiosity and inclination to ask "why" and dig deeper to gain essential information?
Launching the recruitment, David Bolt said
I am looking for people with a well-developed sense of curiosity to join my team of inspectors.

My purpose is to help improve the efficiency, effectiveness and consistency of the Home Office's border and immigration functions through unfettered, impartial and evidence-based inspection. In this way, my inspectors play a key role in assisting the Home Office to deliver its goal to keep the UK secure and support its economic prosperity.

I need individuals who can combine their natural curiosity with practised investigative techniques to examine functions and processes thoroughly, analyse how they are working, and identify how they could be improved. Inspections vary in scale and complexity and look at airports, seaports, case working units, overseas visa posts, enforcement operations, and at functions that have been contracted out. There are also thematic inspections, such as the handling of complaints, that compare performance across different Home Office business areas.

Previous experience of borders and immigration work or of inspecting is not essential as new joiners receive in-depth training and mentoring.

If the above sounds interesting and you believe you have the necessary qualities and skills, I look forward to hearing from you.
David Bolt
Independent Chief Inspector of Borders and Immigration
Published 8 October 2019