World news story
Apply for Chevening Scholarship in Serbia
The UK's Chevening Scholarship scheme is open for applications for the academic year 2016-17 until 3 November 2015 12:00 GMT.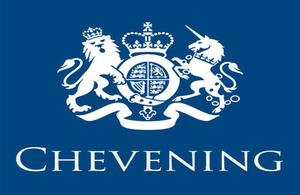 Chevening is the UK government's global scholarship scheme, funded mainly by the Foreign and Commonwealth Office and partner organisations. It targets future leaders in around 100 countries across the world, enabling talented young people to study at the UK's world-class universities, and build networks with fellow future leaders from across the globe.
Competition for places on the Chevening scheme is intense, but for academic year 2015-16, we will be sending nine young Serbian professionals for fully paid Masters studies to the UK, and expect a similar number for this year – so there has never been a better time to apply, with so many opportunities for young leaders from Serbia to come to the UK and further their academic study.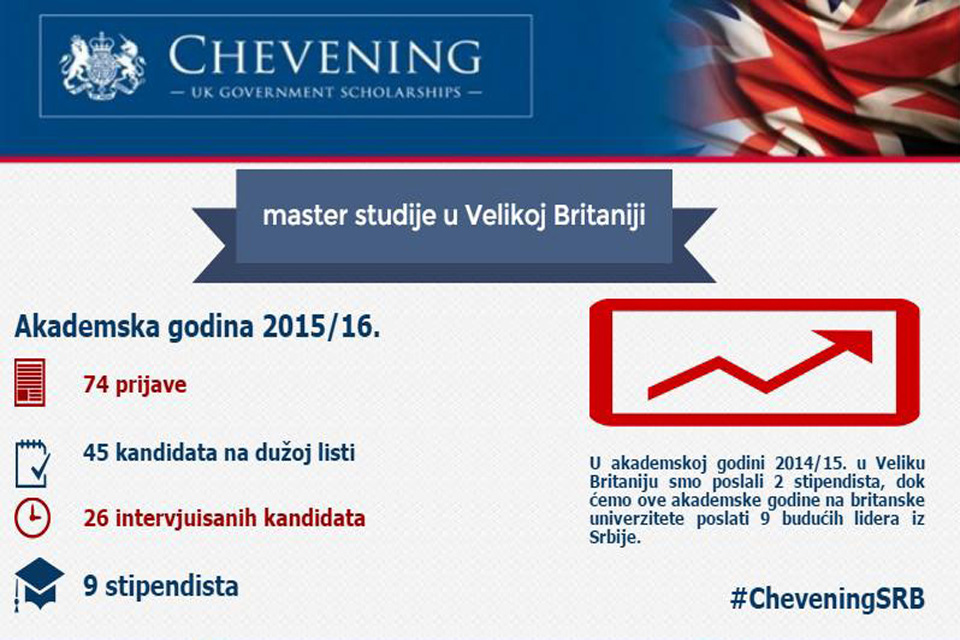 If you are a young professional with at least two years of work experience (it can be volunteer work or other relevant professional experience) and have the ambition and leadership potential to be a Chevening scholar we would welcome your application.
For this academic year, the priority areas for study are:
* Legal system reform and the rule of law
* Economic, energy and competition reform
* Human and minority rights
* Public administration reform
* Regional relations and post-conflict reconciliation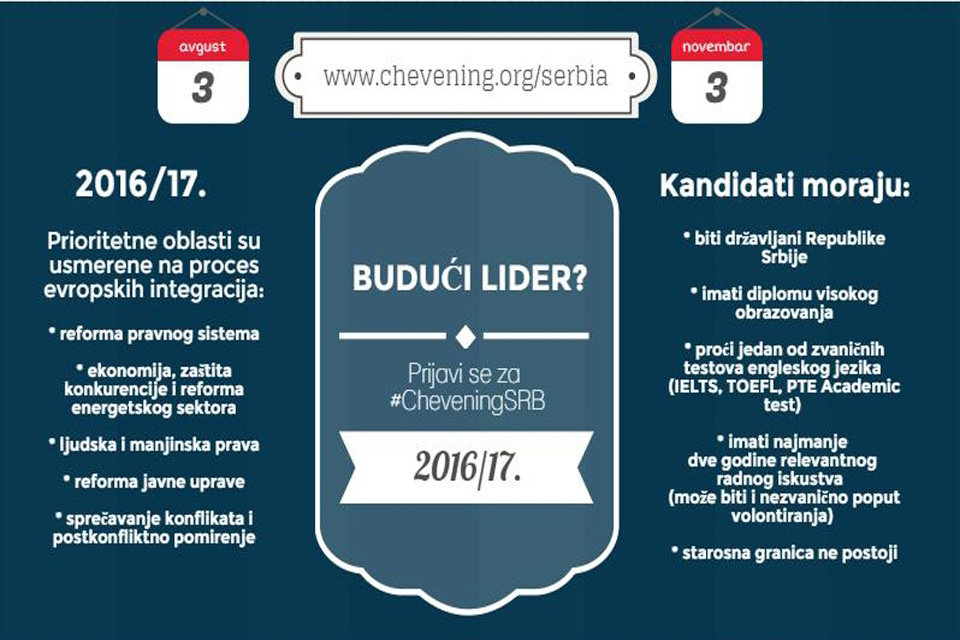 The application process for academic year 2016/17 opened on 3 August, and will close on 3 November. All additional information can be found at the Chevening Scholarship website including any enquiries you might have. The British Embassy will hold open events in Belgrade and elsewhere, and on social media, where prospective candidates can ask more questions.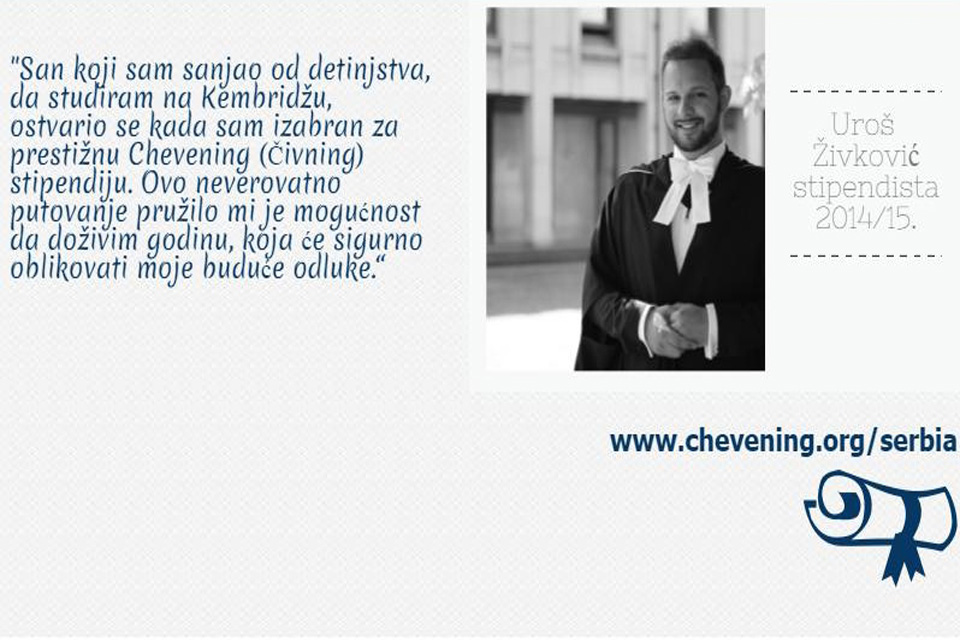 Published 12 October 2015