Apache clocks up 100,000 flying hours
The achievement - equivalent to a single helicopter staying aloft for 11-and-a-half years - has occurred as the Apache has become a vital battlefield…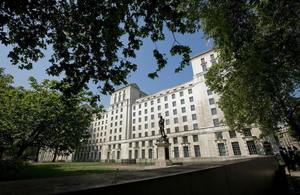 The achievement - equivalent to a single helicopter staying aloft for 11-and-a-half years - has occurred as the Apache has become a vital battlefield tool in Afghanistan.
As well as pinpoint strikes in support of ISAF troops, Apache has proved itself invaluable through its ability to escort other helicopters and land convoys and its ISTAR (Intelligence, Surveillance, Target Acquisition and Reconnaissance) capabilities.
At the same time, the Attack Helicopter Force has developed a limited maritime strike capability. Currently 656 Squadron, 4 Regiment Army Air Corps, is deployed onboard HMS Ocean in the Mediterranean.
Attack Helicopter Force Commander, Colonel Neale Moss, said:
Passing 100,000 flying hours in Apache is a significant achievement that is worth proudly celebrating. Apache is a highly capable and versatile aircraft that has proved its value time and time again on operations in Afghanistan, and its future role is constantly evolving.

But the success of the aircraft is down to the people that operate it, both in and out of uniform. That group - which we call UK Team Apache - ranges from the pilots and ground crew currently operating in the demanding environment of Afghanistan to the industry partners who developed, built and help to maintain the aircraft.
I look forward to bringing together these dedicated and professional people to celebrate the next 100,000 hours of flying Apache.
Sergeant Jamie was in the air in an Apache in Afghanistan when the milestone was reached and said:
Somebody's got to do it! We didn't know it was us until about two or three days afterwards. It's a pretty big milestone for us on the engineering side and shows the progression that the Army Air Corps has made, what we produce out in theatre and what we're respected for. Enemy forces know what we can do and our presence does shake things up a bit.
The Apache is flown on operations by 3 and 4 Regiments Army Air Corps, based at Wattisham in Suffolk. The two units have provided a continuous presence in Afghanistan since 2006 on rotation. Some personnel have completed five four-month long tours. Second-line maintenance on operations is provided by 7 Air Assault Battalion, Royal Electrical and Mechanical Engineers.
The Defence Secretary, Dr Liam Fox, said:
The Army's Attack Helicopter Force has proven itself to be a versatile and capable attack platform providing vital support to our ground troops over the last five years in Afghanistan.

The aircraft are only as good as the people who are involved and I praise the Attack Helicopter Force for delivering this considerable capability and achieving the milestone of 100,000 flying hours.
Published 26 May 2011