News story
Anti-fraud campaign
The police and the NFA are raising awareness of mass marketing fraud during an awareness week dubbed 'Silence of the Scams'.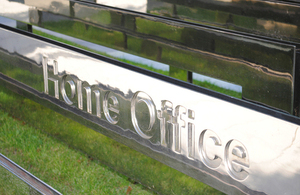 Anti-fraud campaign Think Jessica, SOCA, Trading Standards, the police and the NFA are raising awareness of mass marketing fraud during an awareness week dubbed 'Silence of the Scams'.
UK citizens lose around £2.4 billion every year as a result of scam mail.
Sent by professional fraudsters, scam letters are designed to con recipients into investing in bogus schemes such as fake lotteries, share frauds and inheritance scams. They depend on persuading victims to hand over money based on promises of valuable goods, services, or benefits that are never delivered.
After replying to a 'tempter' letter, victims' names can be put on a 'suckers list' which is then sold to other fraudsters. Chronic victims include some of the most vulnerable people in society, some of whom end up being hounded with terrible consequences.
Impact of scam mail
Detective Superintendent Mark Ponting, head of prevention and disruption for the Metropolitan Police Service's Economic and Specialist Crime Command, said: "The individuals behind this type of crime are cynical and pernicious, making their living by targeting and exploiting some of the most vulnerable and needy people in our society.
"For many of these victims, the bombardment of scam mail results in fear, severe financial difficulties and ultimately a decline in both physical and mental health.
"In some cases in the UK it has ended in suicide.
"We hope that Mass Marketing Fraud Awareness Week and the action that we will take in the future will raise awareness of this crime amongst all sectors of society and prevent more people from falling victim to it."
Think Jessica's Marilyn Baldwin, said: "My mother Jessica was in her late seventies and suffering from (undiagnosed) age-related declining mental health when she was hunted down by scam mail criminals.
"For five years I tried to convince my mum that she was being scammed, but criminals claiming to be clairvoyants, lottery officials & solicitors led her to believe the family were against her- she would not co-operate.
"I believe that the thousands of scam letters we removed from her home contributed to her death in 2007.
"I started the campaign www.thinkjessica.com three years ago and during that time we have been alerted to thousands of elderly and vulnerable silent victims who are being tricked, "befriended" and threatened by criminals worldwide.
"The most effective way of stopping these criminals from succeeding is by refusing to engage with them - this is the message we hope to spread during this week of awareness."
SOCA fraud expert Colin Woodcock, said: "Mass marketing fraud is serious organised crime and every organisation involved in this campaign is committed to fighting it. But the single most powerful weapon we have in that fight is better public awareness. If you suspect that someone close to you is a victim, there is help and advice available. Don't let the criminals get away with it."
City of London Police's Detective Superintendent Tony Crampton, said: "As the lead force for investigating fraud in this country, we work year round to bring to justice those people behind these scams. Make no mistake, these are not casual fraudsters, but ruthless and calculated criminal gangs, with a business-like approach to conning vulnerable victims out of their money. But that professional approach does not prevent us from catching them, prosecuting them, and putting them behind bars. This campaign sends a clear message to the criminals who target the vulnerable: you are on our radar, and more and more people are becoming aware of the tricks of your trade."
Anyone who has lost money after responding to scam mail should report it to Action Fraud.
Read more about Silence of the Scams on the Metropolitan Police's website.
 
Please note: The National Fraud Authority (NFA) is not responsible for the content on external websites.
The NFA runs Action Fraud - the UK's national fraud reporting centre. To report a fraud, call Action Fraud on 0300 123 2040 or visit the Action Fraud website.
Published 13 June 2011