News story
Annual Safety Review 2016 published
The AAIB Annual Safety Review for 2016 has been published.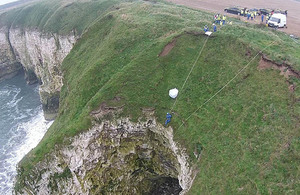 The Annual Safety Review for 2016 contains information on the AAIB's activity during 2016 and includes an overview of the 57 Safety Recommendations and Safety Actions published in the 36 field and 208 correspondence investigation reports during the year.
It also includes information on the occurrence factors established from the AAIB investigations, with articles on the AAIB's use of simulators and drones in accident investigation.
Published 22 June 2017