Annual report on human rights
There has been concern about the future of the Annual Human Rights Report.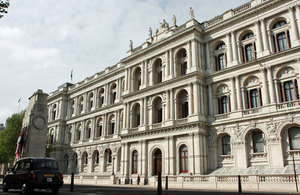 The Foreign Office has issued the following statement:
"As the Foreign Secretary has made clear, our foreign policy will always have consistent support for human rights and poverty reduction at its irreducible core. It is not in our character as a nation to have a foreign policy without a conscience or to repudiate our obligation to help those less fortunate.
We are continuing to work on annual human rights reporting. The only question is how that report can most cost-effectively be produced in the current financial climate. We are looking at alternatives to the expensive glossy colour publications of the past, for example online publication or publication by command paper. Final decisions will be announced in due course."
Published 23 August 2010