Annual limit on non-EU workers in force
The first major change to reduce immigration into the UK has been delivered today as the government's new annual limit comes into force.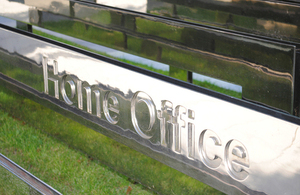 This year, UK employers will only be able to bring 20,700 people from outside the EU to work in skilled professions.
Prospective workers will now need to:
have a graduate level job
speak an intermediate level of English
meet specific salary and employment requirements
A further 1,000 visas will also be made available to people of 'exceptional talent' who experts believe will make the biggest contribution to science and arts in the UK.
The intra-company transfer route is also being tightened, and tier one of the points-based system is being restricted to all but entrepreneurs, investors and people of exceptional talent.
You can read about all the changes being made today on the UK Border Agency website.
Protecting business
'The annual limit will not only help reduce immigration down to sustainable levels but will protect those businesses and institutions that are vital to our economy,' immigration minister Damian Green said.
'The new system was designed in consultation with business. We have made clear that as the recovery continues, we need employers to look first to people who are out of work and who are already in this country.'
Rules for investors and entrepeneurs
Under the new visa rules for investors, those who invest large sums of money will see their right to settle permanently in the UK speed up.
Those who invest £5m will be allowed to settle here after three years, and those that invest £10m or more will be allowed to settle after two.
This compares with the minimum five year requirement that is currently in place. 
Entrepreneurs will also be able to settle in the UK more quickly if they create ten jobs or turn over £5m in a three year period.
Damian Green added: 'Last year we issued far too few visas to those who wish to set up a business or invest in the UK – I intend to change that.'
What's on your mind?
Immigration is a hot topic so you're likely to have thoughts and questions. We're offering you a unique opportunity to put your questions about new rules for workers directly to Damian Green.
Send your questions to us by 20 April, either by email to asktheminister@homeoffice.gsi.gov.uk or via Twitter using @ukhomeoffice and the hashtag #askdamiangreen.
We'll post a film of Damian's answers on our website and our Youtube channel after the closing date on 20 April.

Published 5 April 2011