News story
Animal medicines prosecution: Ms Lilija Doughty
Details of the prosecution of Ms Lilija Doughty. Published in December 2016.
This news article was withdrawn on
Withdraw as over a year old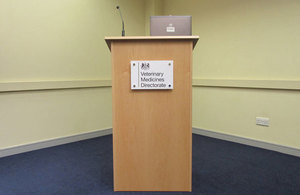 On 16 December 2016 at Colchester Magistrates Court, Lilija Doughty pleaded guilty to charges under sections 1 and 2 of the Fraud Act 2006.
Ms Doughty was fined £200, £85 prosecution costs and £30 victim surcharge.
This case related to prescription fraud in which Ms Doughty dishonestly made false representations, namely by submitting nine prescriptions for veterinary medicines to a online pharmacy, purporting that they had been issued by a Veterinary Surgeon.
Published 21 December 2016