News story
Animal medicines improvement notice: The Pig Oil Company
Details of the improvement notice issued to The Pig Oil Company, Sharneyford, Lancashire published in March 2017.
This news article was withdrawn on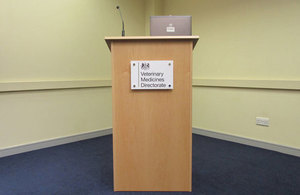 This Notice was issued as The Pig Oil Company were placing on the market unauthorised sulphur based products for use in the treatment and prevention of Mud-Fever, Sweet-Itch, Ringworm, other mud borne infections and skin irritations in contravention of Regulation 4 of the Veterinary Medicines Regulations (VMR).
The improvements required are for:
highlighted medicinal claims, identified in accompanying sample documents sent to the The Pig Oil Company to be removed from all marketing material used by or belonging to them.
This Notice has been complied with
Published 10 March 2017