News story
Animal medicines improvement notice: Feedmark Ltd
Details of the improvement notice issued to Feedmark Ltd, Harleston, Norfolk published in August 2017.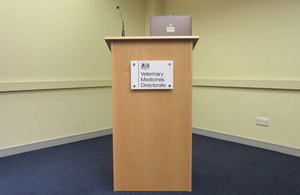 This Notice was issued as Feedmark Ltd were presenting the product SarVoid for the purpose of treating sarcoids in horses. This presentation was made via an email distributed advertisement. Similar medicinal claims, relating to the product SarVoid have also been brought to the attention of Feedmark Ltd this year.
SarVoid is not authorised as a veterinary medicine in the UK for use in the treatment or prevention of this condition.
The improvement required is for:
Feedmark Ltd to remove all medicinal claims for the product SarVoid from company marketing material.
This Notice has been complied with
Published 8 August 2017