Andrew Stunell outlines plans to improve building regulations
Communities Minister Andrew Stunell has today outlined a programme of work to improve the system of building regulation in England. Changes…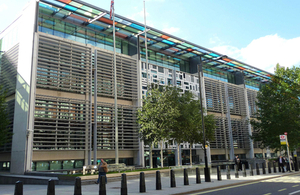 Communities Minister Andrew Stunell has today outlined a programme of work to improve the system of building regulation in England.
Changes will look to reduce the regulatory burden on builders, making it easier and cheaper for them to comply. The programme results from an exercise that asked the industry to identify the changes that really needed to be made, either to the technical standards themselves or the regime more generally to secure compliance.
In a statement to Parliament, Mr Stunell reaffirmed the commitment that Building Regulations relating to the conservation of fuel and power will be revised, delivering the necessary next steps towards zero carbon buildings, and considering how they may support wider retrofit policies.
He also said he would examine how regulations might be used to ensure suitable toilet and changing facilities are offered for people with multiple and profound disabilities in new developments and explore further how building regulations could be used to help improve the security of new homes.
The Minister also reiterated the Government's determination to manage this process through a "one-in, one-out" approach to regulation, ensuring that the cost of any new regulations is offset by regulatory savings of at least the same value.
In response to significant concerns raised by many in the industry, the Minister also plans to evaluate how the Building Regulations relating to electrical safety can be changed to lower the costs of compliance. He also set out plans to examine a number of other regulations where there may be an opportunity to not only reduce the cost to business, but also improve compliance.
Communities Minister Andrew Stunell said:
At the end of July I asked the building industry to tell me their ideas about what in the Building Regulations and associated processes needed to be improved or extended, where we might reduce the regulatory burdens and how we might deliver even better levels of compliance.

Today, I'm publishing the findings of that process. In the coming year, I plan to look at how we ensure our regulations are as effective as they can be in delivering safe and sustainable buildings.

The success of this process is dependent on consultation with those at the frontline of the construction industry, building the homes and buildings that this country needs. That's why for me this is just the start of the process - their contribution has informed my programme of work for the next year, and I want to work with them further to ensure building regulations are fit for the 21st century.
Related publications
Published: 16 December 2010
Site: Planning, building and the environment
Twitter
Keep up to date with the Department by following us on Twitter (external link).
Media enquiries
Visit our newsroom contacts page for media enquiry contact details.
Published 16 December 2010