Anaerobic digestion - realising the potential
Government invites discussion on the future of energy from waste Climate Change Minister Greg Barker and Environment Minister Lord Henley are…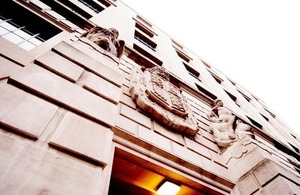 Government invites discussion on the future of energy from waste
Climate Change Minister Greg Barker and Environment Minister Lord Henley are today jointly chairing an Anaerobic Digestion Round Table with industry. This follows on from the Coalition's Programme for Government commitment to promote a huge increase in energy from waste through anaerobic digestion. Guests have been invited to discuss what actions are needed by Government to realise such an increase and how this can be done in a cost-effective way.
Anaerobic digestion is a process for turning food, farm and other organic waste into energy and fuel. The UK produces about 100 million tonnes of this waste each year, which could instead generate up to 7% of the renewable energy required in the UK by 2020.
Greg Barker said:
Turning waste into something usable is a no brainer! So I want to investigate how we can be far more ambitious in our use of anaerobic digestion. In the face of the challenge to build an economy that cuts carbon emissions, which ensures energy security, and which creates green jobs to help bring back economic prosperity - anaerobic digestion ticks all of these boxes. Plus it has the added benefit of reducing waste going to landfill.
Lord Henley said:
The coalition government has pledged to be the greenest ever, and anaerobic digestion can help us achieve this goal. We're getting straight to work with industry, farmers, the financial sector and other experts who can help make it a reality. Today's meeting is the first vital step in that process.
Following today's meeting DECC and Defra will jointly draw up an action plan, looking at the economic capacity for the anaerobic digestion industry and the steps to be taken by Government and industry to realise this ambition.
Notes for editors
Biomass waste such as animal manure, sewage sludge and waste food can be digested in the absence of oxygen to produce a methane-rich biogas which can be used to generate heat and power for industry and homes, or to provide a transport fuel. The biogas can be upgraded to biomethane which is potentially suitable for injection into the National Gas Grid.
Anaerobic Digestion can be carried out in a small scale system, for example located on a farm, or at a business producing large volumes of food waste. Alternatively it can be carried out in large centralised systems, for example at sewage treatment works, or to treat municipal food waste, or manures and slurries from several farms.
The diversion of biodegradable wastes to anaerobic digestion can reduce greenhouse gas emissions from landfill. Digesting one tonne of food waste rather than sending it to landfill will save between 0.5 and one tonne of CO2 equivalent.
There are currently around 37 anaerobic digestion plants in the UK using food and farm waste, with around 60 planned or under construction. A further 220 water treatment plants have anaerobic digestion facilities for sewage.
Published 6 July 2010