At a London awards ceremony, Nick Herbert praises volunteer police officers and special constables for giving up their time to help others.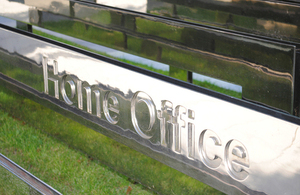 Officers who helped the rescue efforts during last year's Cumbria floods were among the winners at this year's Special Constable and Police Support Volunteer Awards.
Other winners included a special who used his banking experience to help cut financial crime in London and a group of volunteers from North Wales Police working to reduce the number of motorcyclists killed on the roads.
A shining example
Speaking at the ceremony organised by the National Policing Improvement Agency, Nick Herbert said special constables and other police volunteers 'embody the proud British tradition of people giving up their own time to help others'.
 
He continued: 'They are a shining example of the Big Society in action, demonstrating the role which individuals and communities have in helping to fight crime. 
 
'I want to see more special constables, and new ideas to unlock the potential of volunteers in the police workforce.
 
'I would like to offer my thanks to all the award winners, and I hope their example will inspire others to offer their services to the community.'
Rural crime thwarted
Nigel Kettlewell won the Ferrers trophy runner-up at this year's awards for his contribution to fighting rural crime in North Yorkshire. The area officer helped set up Operation Drystone to increase police visibility and prevent crime.
As part of that operation, 400 vehicles were stopped and checked by police in rural border areas. Eight arrests were made and more than 50 breath tests taken, as well as tickets issued for motoring offences.
Published 16 June 2010