News story
Ambitious businesses in Scotland open their doors to future opportunities
Chief Secretary to Treasury meets companies in Edinburgh to discuss their business success.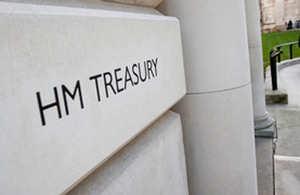 David Gauke, Chief Secretary to the Treasury, met Scottish businesses today (19 September) to hear how they can continue to play a significant role in Scotland and the UK's economic success.
Chief Secretary to the Treasury, David Gauke, said:
Scottish businesses are some of Britain's outstanding successes, exporting more than £75 billion of goods and services. The clear message today is that Scotland is open for business and I'm here to discuss how we drive further economic growth for Scotland and the UK. I'm determined that we will help businesses and workers here take advantage of the opportunities offered by exiting the EU.
Gareth Williams, Head of Policy, Scottish Council for Development and Industry said:
The need to maintain economic stability and growth at home, while opening up more trade opportunities around the world, is key for Scottish businesses at present. SCDI is working on this agenda with both the UK and Scottish governments and we were pleased to discuss with Mr Gauke how the UK government could further support it on his first visit to Scotland as Chief Secretary.
The UK government will devolve new tax and welfare powers which will make the Scottish Parliament one of most powerful and accountable devolved Parliaments in the world. The powers will allow the Scottish Government to set income tax rates and to borrow up to £3 billion for infrastructure. Scottish companies benefit from the UK's competitive business environment, including: the lowest corporation tax in the G20, improved HMRC business services, and support; and the Business Tax Road Map which provides certainty over the future direction of tax policy. In addition, the UK government announced, at Budget 2016, a radical package to deliver one of the most competitive tax regimes for oil and gas in the world, safeguarding jobs and investment.
Meeting attendees:
David Gauke, Chief Secretary to the Treasury
Barry O'Dwyer, Managing Director, Corporate, Retail & Wholesale, Standard Life plc
Steve Baker, UK Corporate Development Director, ScottishPower
Mark Dames, Head of Policy and Public Affairs, BT Scotland
Bill Drummond, Managing Partner, Brodies
Julie Hesketh-Laird, Deputy CEO, Scotch Whisky Association
Graeme McEwan, Chief Communications Officer, Standard Life plc
David McIntosh, Assistant Director, EY Public Sector Corporate Finance
Svea Miesch, Research and Policy Manager, ScotlandIS
Jeff Newton, Senior Public Affairs Manager, Standard Life plc
Ally Rae, Political and External Affairs Manager, BP
Ian Walker, Corporate Citizenship Director, Johnson and Johnson
Patrick Wiggins, Chief Executive, Irvine Bay Regeneration Company
Gareth Williams, Head of Policy, Scottish Council for Development and Industry
Further information:
New tax, welfare and capital borrowing powers as introduced in the 2016 Scotland Act
Published 19 September 2016