Press release
Alun Cairns: "Wales' cultural reputation has an enormous impact on our global standing"
Welsh Secretary celebrates strength and diversity of Welsh language and culture at Gwydyr House reception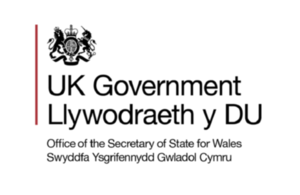 Leading figures from Welsh cultural organisations will gather at the Wales Office in Westminster today (28 February) in celebration of the strength and diversity of Welsh culture.
Guests from the worlds of broadcasting, arts and sports will join Welsh Secretary Alun Cairns and UK Government Ministers Stuart Andrew and Lord Bourne at an event in Gwydyr House.
The Welsh Secretary is expected to call on those present to come up with inventive ways to showcase Wales' talent across the world, in order to maintain the nation's strong reputation in the fields of business, tourism and culture.
Secretary of State for Wales, Alun Cairns said:
I am delighted to welcome those from all walks of Wales' creative life to celebrate our famous culture in Gwydyr House.

I'm proud to see every element of Welsh culture represented, from sport to tourism and the arts industry, both on stage and on screen. Each one of them plays a crucial role in putting Welsh talent on a pedestal for the world to see.

Wales Week in London provides the opportunity to showcase Wales on an international stage, and it's my role to ensure Welsh interests are represented across the UK and internationally. But I'm no expert in culture, and I encourage those present to think about how we can take the best of Wales to the rest of the world. My door is always open to hearing their ideas.
ENDS
Published 28 February 2018