Press release
Alun Cairns: UK Government "stands ready and waiting" to support Tata workers and community
Welsh Secretary attends Tata Steel Task Force meeting in Cardiff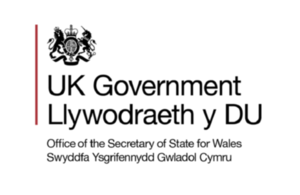 No stone will be left unturned in the UK Government's mission to protect the strategic future of the British steel industry, Secretary of State for Wales, Alun Cairns said today (4 April).
Mr Cairns is in Cardiff to attend the fourth meeting of the Tata Steel Task Force.
Speaking ahead of the meeting, Mr Cairns outlined the UK Government's commitment to supporting the industry to secure a long-term viable future.
He said:
This Government's absolute priority is to look after the workers and wider community by working with Tata Steel and the Welsh Government to find a long-term solution.

We have been working at length with the industry, and with Tata specifically to address the issues it is facing. That is why we have taken tangible steps to compensate them for their energy costs and secure flexibility over EU emissions regulations. We are also continuing our efforts to tackle unfair trading practices at an EU and international level. Since the introduction of tariffs on rebar for example, imports from China for this particular type of steel are down 99%,
Mr Cairns added:
I have first hand experience of what they must be feeling at this difficult time. My father was made redundant from the steelworks after 30 years service as a welder. I am personally determined to do everything I can to find a long-term, secure investor for this plant, and the UK Government stands ready and waiting to offer its support in the immediate interests of the workers and the community.
Published 4 April 2016