Press release
Alun Cairns comments on the latest employment figures
Employment rate has increased in Wales by 0.5% this quarter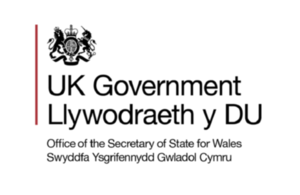 Rising levels of employment are a clear demonstration that Wales is open for business, Secretary of State for Wales, Alun Cairns said today (13 December).
Figures published by the Office for National Statistics (ONS) show that the employment rate in Wales has increased 0.5% across the quarter.
The statistics show:
The unemployment level is up 6,000 (0.4 percentage points) over the quarter. The rate in Wales is now 4.7%, which is above the UK average of 4.3%
The employment level in Wales is up 2,000 (0.5 percentage points) on the quarter. The employment rate is now 72.8%, which is still below the UK average (75.1%)
Total employment for the UK is down 56,000 (0.2 percentage points) on the quarter but up 325,000 (0.7 percentage points) on the year. The employment rate is now 75.1%
Total UK unemployment is down 26,000 (0.1 percentage points) on the quarter and down 182,000 (0.6 percentage points) on the year. The unemployment rate is now 4.3%, the joint lowest it has been since 1975
Secretary of State Alun Cairns said:
Whilst it is great to see that employment levels have increased there is still more that needs to be done to ensure employment levels are sustainable.

The UK Government is working hard to create the right conditions for economic growth, investment and jobs in Wales by implementing policy such as scrapping the Severn Tolls. We will continue to do more to demonstrate the strength of the Welsh economy to business.

I'm convinced that increasing exports to new markets will not only grow the Welsh economy but will create jobs across Wales. I'm doing everything I can with the support of my cabinet colleagues to help companies in Wales maximise their exporting potential.
Published 13 December 2017