Press release
Alun Cairns announces Cardiff tech hub extension to boost digital start-ups in Wales
Alun Cairns: "Now is the time to shine the spotlight on this exciting technology cluster that is transforming Wales's digital economy"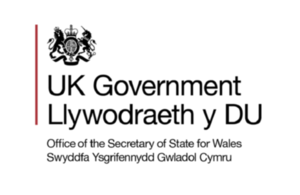 Wales Office Minister Alun Cairns is in south Wales today (2 July) visiting thriving technology companies helping to power the digital economy in Wales.
Alun Cairns will visit some of Cardiff's leading tech start-ups and innovation communities including Method4 to announce plans to extend office space by 7,000sq.ft to encourage more tech start-ups and budding entrepreneurs to join them. South Wales has emerged as one of the fastest growing technology clusters in the UK – with 60% of companies surveyed for a TechNation report stating that they are part of a digital cluster.
Wales Office Minister Alun Cairns said:
The digital sector in Wales is growing rapidly - creating jobs, boosting economic growth and confirming our position as a hub of technology excellence.

Innovative tech start-ups are at the heart of this growth and the majority of these stem from collaborative communities of entrepreneurs such as WelshICE and Method4 right here in south Wales.

Now is the time to shine the spotlight on this exciting technology cluster that is transforming Wales's digital economy.
Mr Cairns will start the day at the Welsh Innovation Centre for Enterprise (ICE) – a communal working space that acts as a catalyst for start-ups and small enterprises, bringing businesses and business people together.
WelshICE CEO Gareth Jones said:
We were delighted to have been recognised by the Tech Nation report as playing a key role in the emergence of such an exciting start-up scene in the UK. At ICE, we currently have over 75 businesses in residence, with over 250 jobs created in a beautiful part of the world.

It is great to welcome the Wales Office Minister to the centre to meet some of the businesses, and understand some of the challenges and opportunities faced by growing micro businesses in Wales.

It is an exciting time to be based on our side of the border, and it is of key importance that everything possible is done to ensure we seize the moment and show off the capital region as one of the leading centres of innovation across Europe and the world. The interest and attention of the Minister is very encouraging as an indication of the importance the UK Government places on these communities.
He will then visit a tech-hub created by Method4 – a Cardiff based company that provides software solutions to a wide range of organisations. Method4, based at Imperial House in Cardiff, invited IndyCube and DevOpsGuys to work in their building to create a hub of technological excellence and digital expertise that both new and established digital companies could benefit from.
Managing Director of Method4 Christian Coates said:
I am delighted to welcome the Minister to Method4 today to announce plans for the development of a new 7,000sq.ft office space at Imperial House in Trade Street.

This space will be utilised by existing Imperial House tenants Method4, DevOpsGuys and IndyCube as we also look to welcome more tech and entrepreneurial businesses to join this growing community at a venue that has been home to method4 for since 2005.
He will then visit IndyCube – a co-working space that offer micro-businesses and new start-ups an environment where they can network, learn from peers and develop their business for a low price. IndyCube is a Community Interest Company which sees all the money they make reinvested into developing the co-working community. Currently, IndyCube has 43 desks filled by budding entrepreneurs and this number is set to rise with the new extension.
IndyCube founder Mark Hooper said:
Our Trade Street site is fast becoming our most popular location. Being close to the centre of Cardiff and Central station it is understandable.

Add to that lots of other fresh thinking businesses nearby and you get that rare mix where individuals and businesses can thrive.
The Minister will later visit DevOpsGuys, a company that make it simple for online businesses to manage their applications in the cloud. They offer a bespoke planning, coding, building, testing service resulting in deployment with 24/7 support.
DevOpsGuys co-founder James Smith said:
We've set up DevOpsGuys in Cardiff in order to be a part of this development. We wanted to provide opportunities for people in Wales – there's so much skill here.

Plus we are working with international companies and forming partnerships with industry giants across the world; this is a great opportunity to share some of the home-grown Welsh talent, create unique, fulfilling career opportunities and forge connections all over the world. It's a really exciting time.
Published 2 July 2015