Allowing your passport to expire can cost you more than you think
The British Embassy in Doha issued 85 emergency travel documents in 2014.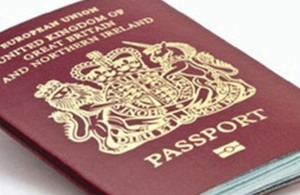 In advance of the busy holiday periods which are coming up, the Embassy are urging British Nationals to renew their passports in good time and keep them safe. A closer look at our figures, has revealed that almost 50% of British Nationals who required an emergency travel document in 2014 were preventable, as their passports had either been lost, stolen, or damaged.
We urge British Nationals that are resident in Qatar, to regularly check the location, condition, validity and number of empty pages they have left in their passport.
Ann Munro, Vice Consul at the British Embassy said:
When living overseas, it can be easy to forget to renew or not realise that your passport is filling up with stamps and visas. If you need to travel in an emergency, getting an emergency travel document is both costly, and time-consuming. This can further add to what may already be a stressful situation. In addition you will still need to renew your full passport when you get back to the UK as you cannot re-enter Qatar on an emergency travel document, you can only exit.
Many people think that by renewing a passport before it expires they will "loose out" on validity they have paid for. Any remaining validity on your existing passport (up to a total of nine months) will be added to your new one.
Did you also know that if you are a frequent business traveller, Her Majesty's Passport Office (HMPO) can issue you with a second passport if you are eligible? You will need to submit a letter of support (on headed paper) from a senior manager who employs you, detailing the necessity for a second passport together with your application and either your current passport or Birth Certificate. This will ensure that you always have a back up when your passport is quickly getting filled up with entry and exit stamps.
Note: You will only be able to exit Qatar on the same passport you entered on, or the passport that your RP is in.
Many British residents in Qatar find themselves in difficulties when they need to renew their Residence Permits and discover all the pages in their passport are full. You will require at least 1 clear page to renew your Residence Permit. You cannot add pages to a British Passport, you must apply to renew it.
Applying for a new passport is simple: Apply online, pay online and keep track on the progress of your application. Supporting documentation will still need to be sent to the passport office in Liverpool for applications from Qatar. To apply online go to www.gov.uk/overseas-passports. For further enquiries contact Passport Advice Line on +44 300 222 0000.
To keep up to date with Embassy news and information follow the British Embassy Doha news on twitter and on facebook.
Published 12 February 2015