Airspace restrictions due to volcanic ash have been lifted across the UK.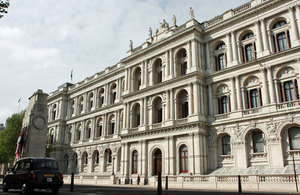 (last updated 1800 UK time 17 May) **
**All airports in Northern Ireland, Scotland, England and Wales are now open until at least 0100 tomorrow.
The Irish Aviation Authority says all Irish airports are open until further notice and it does not anticipate putting any further restrictions in place due to volcanic ash for at least the next 48 hours.
See the Civil Aviation Authority and National Air Traffic Service website for latest UK airspace restrictions updates and the Irish Aviation Authority for latest Irish airspace restrictions update.
On Saturday 15 May Ministers agreed that five day ash prediction charts will be made available to airlines, other transport providers and the public on the Met Office website.
Previously only 18 hour forecasts have been available. However, it should be stressed that the five day charts are based on assumptions about future volcanic activity and therefore remain tentative.
Published 17 May 2010