World news story
Albanian family returns long lost pilot ring to British relatives
Late Sergeant's family finds closure as they finally learn what happened to their relative seven decades ago in Albania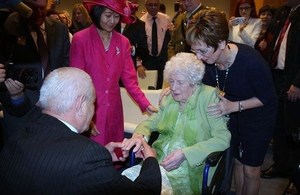 A wedding ring belonging to the late British Flight Sergeant, John Thompson was finally returned to his sister some seventy years later. Xhemil Çala, the son of the man who found the ring, handed it over to Dorothy Webster, Thompson's sister, in a ceremony organised by the British Embassy with the cooperation of the Albanian Ministry of Defence. The British Ambassador, H.E. Mr. Nicholas Cannon and the Minister of Defence, Mrs. Mimi Kodheli addressed the ceremony. Chief of Defence, General Major Jeronim Bazo, the Albanian family who guarded the ring and family members of the late British Sergeant were also present in the ceremony.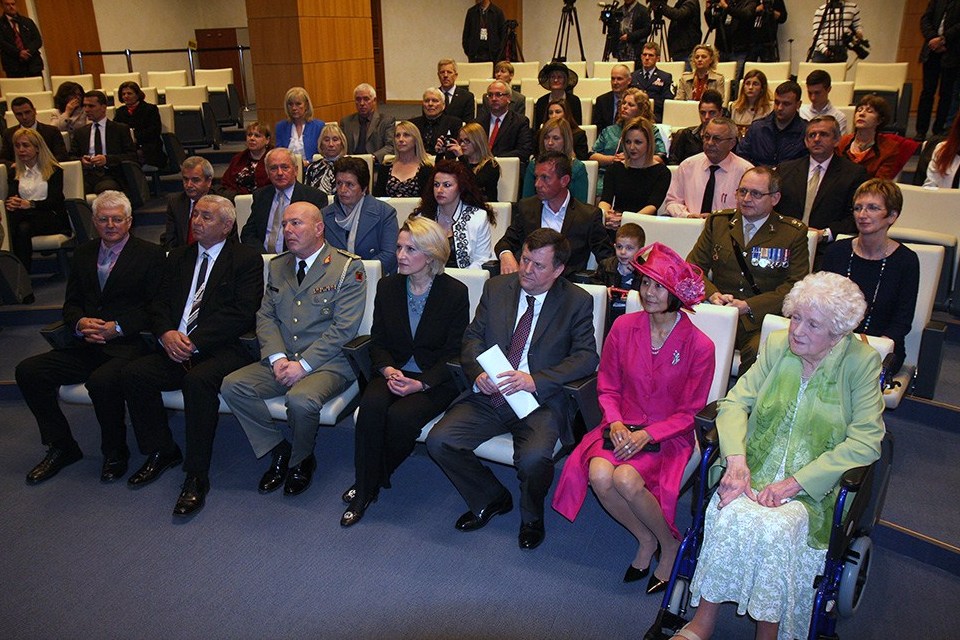 In his address, British Ambassador said that this was one of those moments when one can reach out and touch history. Mr. Cannon said:
Flt Sgt John Thompon's ring story moves us all because it shows how the big events of history affect the lives of individuals and families. It is a very British story of the lasting impact of war on a family in a small town, of our pride in standing up against dictatorship. But it is also a very Albanian story, of the deep roots of Albanian culture and the idea of promises and honour passed down from father to son
Flt Sgt John Thompson's plane crashed in the Albanian mountains in 1944, just 200 days before the end of World War II. A wedding ring bearing the inscription "John and Joyce" was found in 1960 near the crash site by Jaho Çala. Through common Albanian, British and American efforts and research, it was possible to put the story together, identify the fallen Sergeant and reach out to his surviving family members. The story has attracted considerable media attention, both locally and internationally.
Published 9 March 2015
Last updated 17 March 2015
+ show all updates
Added translation
First published.