Airman claims marathon world record
Reservist Lance Corporal Andy MacMahon, aged 41, who lives in Inverness, is a gunner in 2622 (Highland) Squadron Royal Auxiliary Air Force, …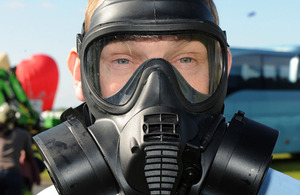 Reservist Lance Corporal Andy MacMahon, aged 41, who lives in Inverness, is a gunner in 2622 (Highland) Squadron Royal Auxiliary Air Force, based at RAF Lossiemouth.
Running in the London Marathon on Sunday, LCpl MacMahon completed the course in three hours and 28 minutes, taking a massive 21 minutes off the previous record for running in a gas mask, which he claims was due in no small part to the new General Service Respirator (GSR) recently introduced to the RAF Regiment. He said:
I am very impressed with the new GSR; compared to the old S10 respirator it is almost as if you are running without one. I did hit a bit of a wall at around the 19-mile [30km] point, but I found that concentrating on the crowd seemed to help take my mind off the pain.
LCpl MacMahon has now achieved four world records which include the record for running the fastest marathon in full military kit.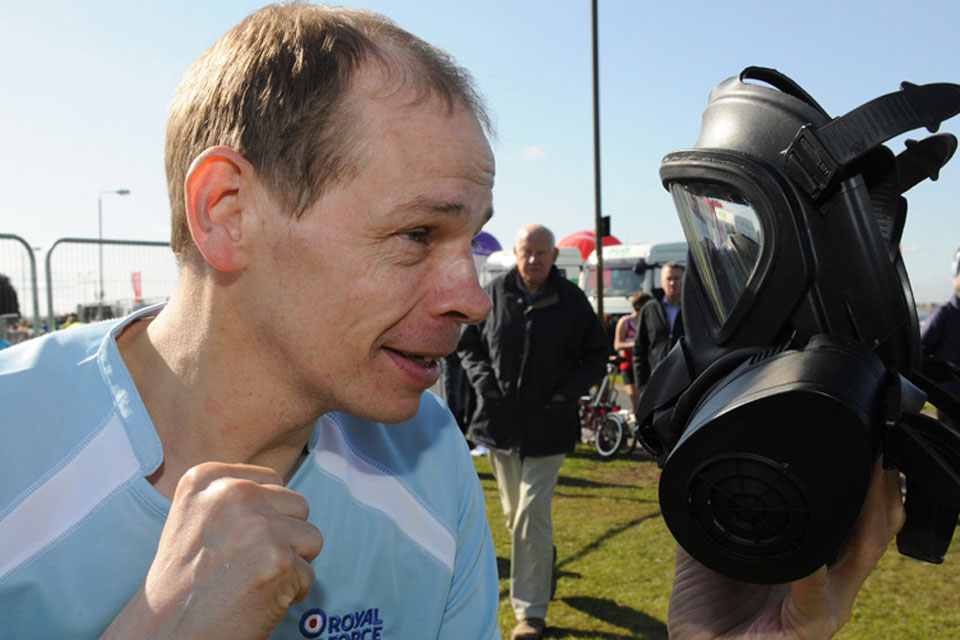 He now has competition, however, from within his squadron; they recently recruited a gunner who holds the world record as the fastest person to complete a marathon dressed as a leprechaun.
When asked about this, LCpl MacMahon said:
It is quite unusual for one squadron to have two world record holders.
Who knows," he added. "We might be able to get together to attempt a combined record at next year's marathon. I'm not sure if anyone holds the record as the 'fastest man to complete a marathon in a gas mask whilst carrying a stretcher with a leprechaun' exists yet!
Published 24 April 2012