Press release
Airbus wing factory opening 'cements Wales' reputation as first class innovator', says Cheryl Gillan
Cheryl Gillan today [13th October 2011] accompanied the Prime Minister when he officially opened Airbus' Broughton-based wing factory. The …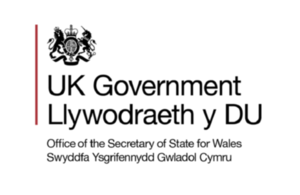 Cheryl Gillan today [13th October 2011] accompanied the Prime Minister when he officially opened Airbus' Broughton-based wing factory.
The new environmentally-friendly factory will produce carbon fibre wings for a range of long-range aircrafts. 
The ceremony was also attended by Tom Enders; Chief Executive of Airbus as well as Business and Enterprise Minister Mark Prisk and showcased the very latest in aerodynamics design and advanced technologies. 
Secretary of State for Wales Cheryl Gillan said: "This is a magnificent facility which will help sustain and support thousands of jobs across the UK. I have been a frequent visitor to Airbus and am confident this will further cement Wales' growing reputation as a first class innovator and leader in the Aerospace and supply chain sector. The new A350 XWB facility is great news for the North Wales economy and a tangible example of the kind of private sector growth the Government is working to create.
"The Government is ensuring Wales has the right infrastructure that allows businesses to operate and grow and attract new investment.  This facility is demonstrative of Wales' can-do attitude.  As the Prime Minister recently highlighted, we are committed to building a sharp, focused economy and I want to see more examples of Global investors like Airbus coming to Wales to do business".
Prime Minister David Cameron said: "The Government is committed to building a more balanced economy with stronger manufacturing, exports and private investment, creating jobs and opportunities across the UK. I welcome the opening of Airbus's new state of the art facility which will contribute to this and support our programme to create sustainable economic growth. Airbus's investment here also underlines its confidence in the expertise of its British workforce and in the UK's manufacturing base."
Notes to editors:
The 700 acre Airbus site at Broughton currently employs 6,000 people
Airbus in the UK and its supply chain provide services and supplies worth nearly £1.5billion annually to the UK economy. 
10,000 people work for Airbus in the UK with 100,000 UK jobs supported through its wider supply chain.
Published 13 October 2011