Air Cadets prove to be a hit with Bhangra
When the Air Cadets of 1846 (Southall) Squadron suggested that they introduce Bhangra dance to their squadron activities they couldn't have guessed that it would lead to a series of major engagements.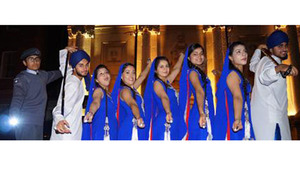 The cadets gave their first performance of Bhangra dance at the Northolt Tattoo in June. That appearance was such a hit that, when top music promoter John Hessenthaler started putting together a show around the Military Wives Choir based at Wattisham Flying Station, the cadets were high on his list of acts to include.
To prepare themselves, the cadets benefited from some professional choreography instruction from Bollywood Dance London to sharpen their routine.
Initially, there were two 'try-out' concerts in October, the first at the Embassy Theatre Skegness, followed by another at the Corn Exchange Theatre in Kings Lynn, both of which featured the Band of the Royal Anglian Regiment, the cadet Bhangra Dancers and the Military Wives Choir.
These shows played to capacity audiences and were such a success that a full national tour of number one theatres has now been arranged for the new year and the cadet dancers will be taking part in a number of those shows.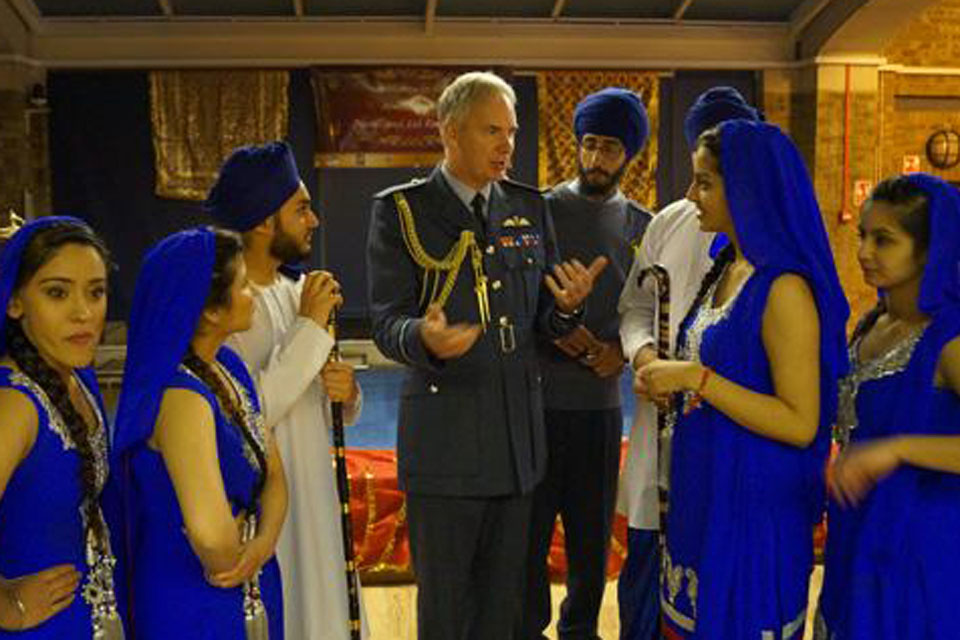 But the cadets' new found prominence doesn't rest with the concert series. Having wowed audiences in East Anglia, the dancers were invited to appear at the Ministry of Defence Diwali and Eid Reception at HMS President two weeks ago.
Air Marshal Andy Pulford was so impressed that he spent time afterwards taking some music instruction from the group's young drummers.
1846 Squadron's Adjutant, Flying Officer Amen Manget, said:
This whole experience has been wonderful for the youngsters, not only are they getting to perform in some outstanding venues with great bands and the amazing Military Wives singers, but they are also helping to raise vitally needed funds for a raft of Service charities.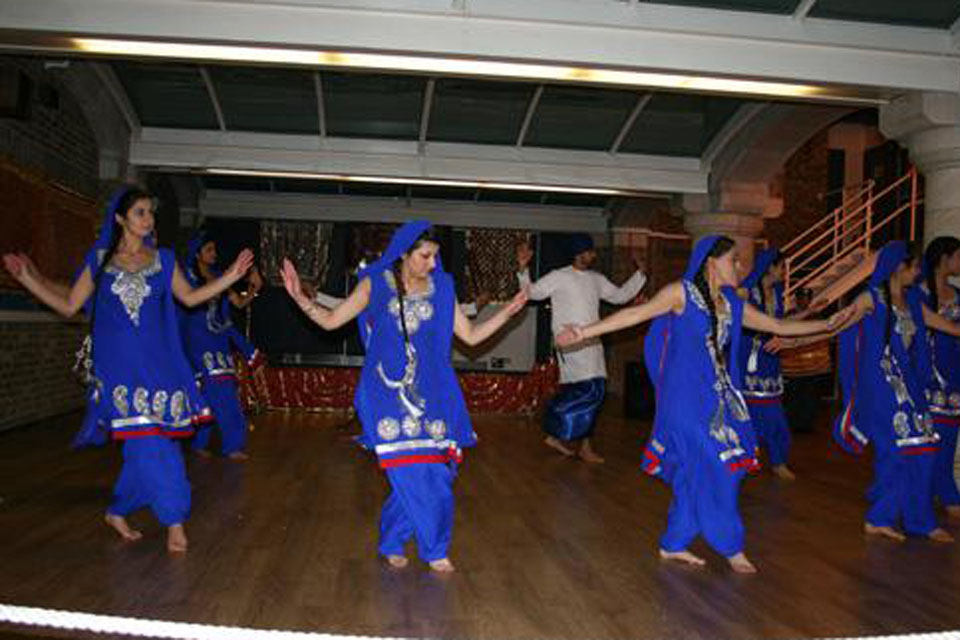 Now the dancers are rehearsing hard for the start of the tour in January.
Flying Officer Manget added:
This is teaching the cadets such a lot about fitness, teamwork, attention to detail and leadership; I am immensely proud of them!
You can see the Bhangra Dancers of 1846 (Southall) Air Cadet Squadron on stage with the Military Wives Choir at the following venues:
Saturday 26 January - Central Theatre Chatham
Saturday 9 February - Royal Hall Harrogate
Saturday 16 February - Bradford St George's Hall
Sunday 10 March - Beck Theatre, Hayes, Middlesex
Sunday 17 March - Alban Arena St Albans
Saturday 13 April - Embassy Theatre Skegness
Saturday 20 April - Shanklin Theatre Isle of Wight
Published 21 November 2012