News story
Agreement with Panama on tackling serious and organised crime
The Security Minister has signed an agreement with Panama on tackling serious and organised crime.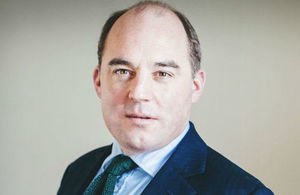 The UK has signed an agreement with Panama for the 2 countries to work more closely than ever to combat the threat posed by serious and organised crime.
The Security Minister, Ben Wallace, met Jonattan Del Rosario, Deputy Minister for Public Security in Panama, this week to sign a Memorandum of Understanding (MOU) which will ensure closer cooperation in this area.
The agreement makes clear that the UK and Panama are committed to working together on serious and organised crime, with the 2 nations sharing information and best practice on issues such as intelligence collection, development and analysis, money laundering, port security and criminal justice.
Security Minister Ben Wallace said:
I am delighted that we have laid the foundations for a strong partnership with such an important country in the region. There are strong benefits for both countries in working together and I believe this MOU will aid our joint fight against drug smugglers, money launderers and serious criminals.

Serious and organised crime costs the UK £24 billion a year and the UK has committed to taking a leading role to tackle it.

It was a great opportunity to meet with Deputy Minister Jonattan Del Rosario, and to explore future opportunities for both our countries.
In addition to this MOU, the Criminal Finances Bill, which is currently going through Parliament, will significantly improve the UK's ability to tackle money laundering and corruption, recover the proceeds of crime and counter terrorist financing.
Published 13 March 2017