News story
Age discrimination to be outlawed under new government plans
Older people will receive new protection from discrimination under proposals published by the government today.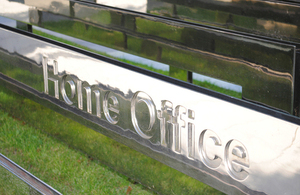 Specific exceptions will allow companies to continue to offer beneficial services to certain age groups – for example free bus travel for over-60s, or holidays aimed at people aged 30 and under.
Providers of financial services, such as insurance companies, will still be allowed to use age when assessing risk and deciding prices. However, the new law, which will take effect from April 2012, will mean they have to base such decisions on solid evidence rather than simply imposing a blanket ban. 
Oudated stereotypes
Equalities minister Lynne Featherstone said: 'It's high time we put an end to outdated stereotypes based on age and recognised the valuable contributions that people of all ages can make to our society and economy.'
Full details of the plans for exceptions are contained in a consultation that was published today. The government is seeking views from people of all ages, as well as those working in relevant industries.
The consultation will run for three months and can be downloaded on the Government Equalities Office website.
Published 3 March 2011