Age discrimination ban extended
A ban on age discrimination in the NHS will ensure everyone is treated with dignity and respect.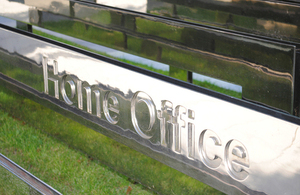 The Government will provide extra protection for the old and young from October after a Home Office consultation examined the way age affects how people are treated by public and private services.
Age discrimination is already banned in the workplace, and extending this to include services like the NHS means everyone should receive fair treatment.
Home Secretary and Minister for Women and Equalities Theresa May said: 'We want to make sure everyone can realise their potential; part of this means ensuring people are treated fairly regardless of their age.
'Having consulted widely and considered the evidence carefully, we have found that there are some areas where older people are at particular risk of unfair treatment. So we are acting to put that right.'
Age discrimination
There has previously been no law banning age discrimination in public and private services, which has at times led to unfair treatment.
The new rules will come into effect in October and will aim to stop discrimination against young adults as well as older people.
It aims to tackle things like patients being refused treatment solely because of their age, or gyms turning down people who don't fit their 'youthful' image. 
But organisations will be protected by some common sense exceptions, for example insurance companies will still be able to use age when assessing risk and travel operators will be able to carry on offering free bus travel for over-60s.
Theresa May added: 'This legislation will be targeted, fair and proportionate. The vast majority of businesses and organisations will be able to continue to operate as usual and certain areas will be exempt from the ban altogether.
'We are confident that the action we are taking strikes the right balance between business and consumers' interests.'
Published 12 June 2012