Afghanistan through the eyes of UK soldiers
The second series of the Bafta-winning 'Our War' follows life on the front line in Afghanistan through remarkable films shot by the soldiers themselves.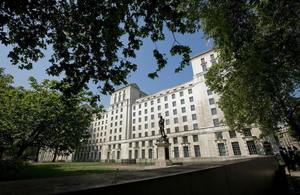 The BBC has been given unprecedented access to thousands of hours of footage shot by British soldiers in Helmand, showing some of the fiercest fighting of the war in Afghanistan so far. The footage offers a gripping and poignant insight into every aspect of a young soldier's experience in a new three-part TV series that starts tonight.
'Into the Hornet's Nest' captures on camera a daring mission deep into enemy territory during Afghanistan's bloodiest summer on record.
Troop surges in 2010 forced the Taliban to fight dirty, using more improvised explosive devices than ever. Against this backdrop a 100-strong company from 2nd Battalion The Duke of Lancaster's Regiment was deployed into one of the most dangerous areas of Helmand, tasked with protecting a vital road link in a three-day operation nicknamed the 'Hornet's Nest' by troops.
During a heavy fire fight lasting hours, Kingsman Darren Deady was shot and badly injured, collapsing into the lap of Sergeant Mark Wilson, who was filming with a helmet camera.
Later, during the same operation, Captain Andrew Griffiths suffered severe injuries when he was caught in an explosion whilst leading his platoon.
With a dust storm grounding all aircraft in Bastion, two brave helicopter pilots rewrote the rulebook, flying in formation so that they could evacuate the soldiers.
Both men were treated side-by-side in the UK, but sadly died of their injuries.
Captain Griffiths was the first child of a serving officer to die in Afghanistan. His father, Brigadier Mike Griffiths, is the Colonel of the Duke of Lancaster's Regiment. He now uses his personal experience of grief to advise visiting officers, whose job it is to break news of injuries and deaths to servicemen and women's families.
The first part of 'Our War' Series 2 - 'Into the Hornet's Nest' - will be broadcast **on BBC3 tonight, Monday 20 August 2012, at 2100hrs.**
Published 20 August 2012