News story
Afghanistan medals parade for King's Royal Hussars
Soldiers from the King's Royal Hussars have received their Afghanistan campaign medals from Her Royal Highness The Princess Royal.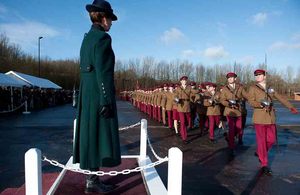 The Princess Royal, who is Colonel-in-Chief of the The King's Royal Hussars (KRH), presented the medals at Aliwal Barracks, Tidworth Camp, Wiltshire, yesterday, watched by colleagues, family and friends.
It followed the unit's challenging but successful six-month deployment in southern Afghanistan as part of Task Force Helmand on Operation HERRICK 16.
One of those to receive their Afghanistan campaign medal was Corporal Pete Shepherd, aged 29, from Manchester. He said:
The medal pinned on the chest sums up the whole tour and it closes the gate and says you have done a really good job.
It was an extremely tough tour, but being here with the family watching is a very proud moment.
The people back home are obviously a large part of every one of our lives and knowing they are there supporting you is great.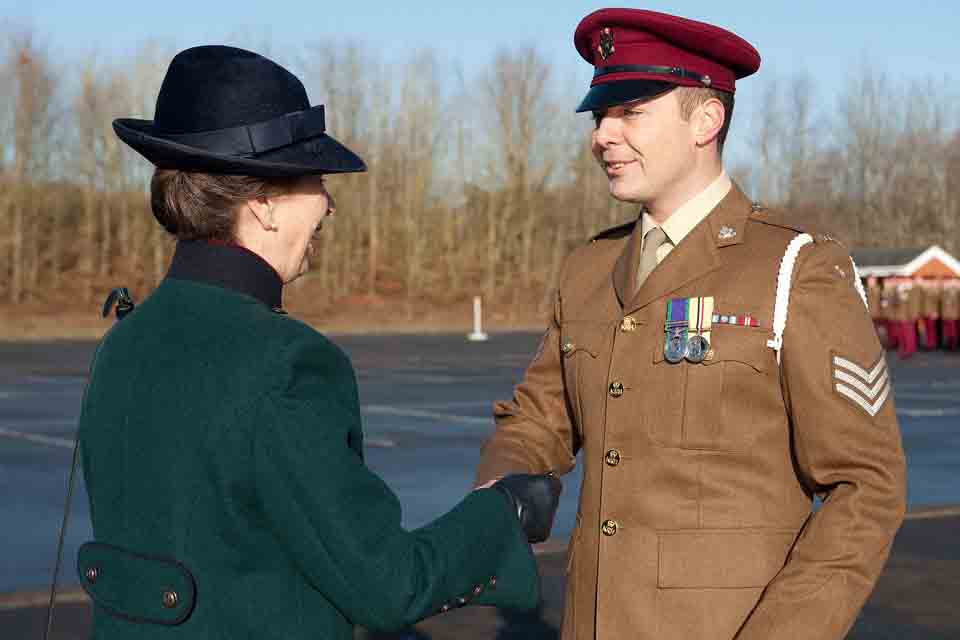 The King's Royal Hussars deployed to Helmand between March and October 2012. The regimental battle group's headquarters were based in the provincial capital of Lashkar Gah, the first district in Helmand to start the process of transition to Afghan security control in 2011, and where steady progress was made in 2012 with the support of the KRH.
Indeed, the Lashkar Gah Transition Support Group, which was led by the KRH, was so successful that its task evolved from leading the counter-insurgency campaign to advancing the training of Afghan forces to improve local security.
This all resulted in the insurgency being contained further and the Afghan National Security Forces becoming even more capable of providing enduring security to the region. Also, the King's Royal Hussars as a regiment did not suffer any fatalities whilst deployed on Operation HERRICK 16.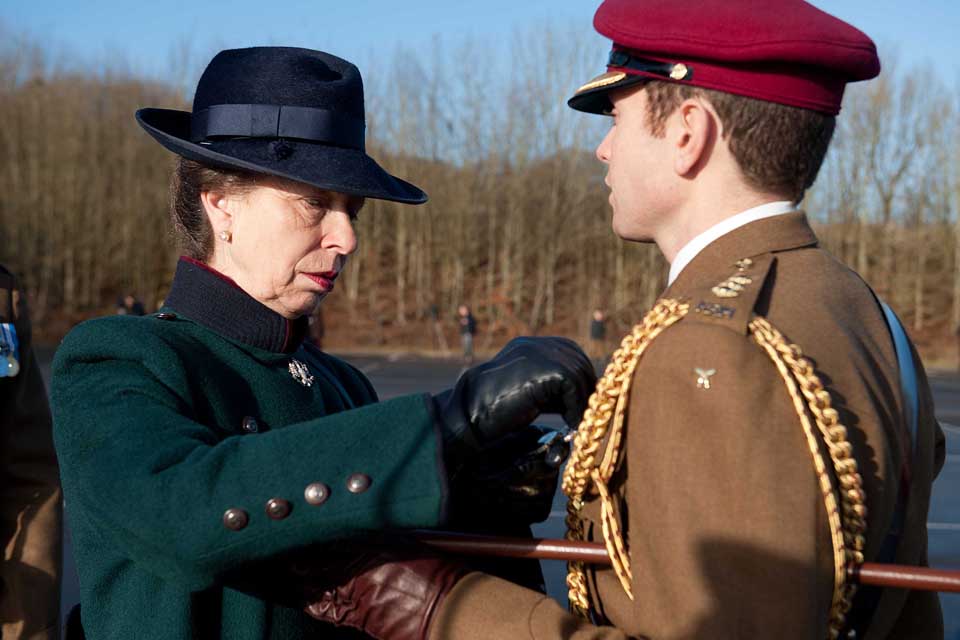 Major Alex Michael, Officer Commanding C Squadron, said:
Having Her Royal Highness The Princess Royal makes an enormous difference. It is very good that she spoke to every single soldier and her interest in their journey through training and deployment is very much appreciated.
It is wonderful that so many families and friends are here. I know the families are very proud of their offspring and family members, so it is good for them to see the parade.
It is a closing chapter on this period in our military history.
In its normal (non-Afghanistan) role the King's Royal Hussars is an armoured regiment with a long and distinguished history which includes a 200-year period as a horsed cavalry regiment. Today its soldiers are equipped with an array of armoured vehicles including the mighty Challenger 2 main battle tank.
Published 5 December 2012