Afghan soldiers take over new patrol base
Patrol Base Jahan Zeb, which was built by Afghan contractors over four months, has been officially handed over to 280 warriors of the 4th Kandak…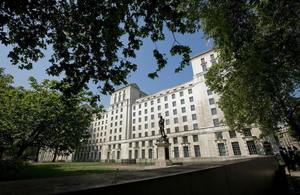 Patrol Base Jahan Zeb, which was built by Afghan contractors over four months, has been officially handed over to 280 warriors of the 4th Kandak, 3rd Brigade, 215 Corps of the Afghan National Army (ANA).
Lieutenant Colonel Ian Mortimer, Commanding Officer of The Queen's Royal Hussars Battle Group, officially transferred command of the base to Lieutenant Colonel Abdullah Karem Khan, commanding officer of the Kandak, during a short ribbon-cutting ceremony.
The fully air-conditioned and comfortable accommodation is far superior to that which the warriors usually live in and will provide security to the Lashkar Gah district and to the vital Route 601 in the area.
The $1.35m (roughly £850,000) project was funded by the International Security Assistance Force (ISAF), and Brigadier General Sherin Shah, the Commander of 3/215 Brigade, praised the new base and emphasised his gratitude towards the ISAF for providing it.
The project was managed by the Military Stabilisation Support Team led by Warrant Officer Class 1 Jason Tether, who said:
This is a fantastic success story, and an asset that will prove highly beneficial to the ANA to provide security for Lashkar Gah district and the Route 601 that runs through here.

This is a state-of-the-art patrol base that gives the ANA an unparalleled platform to provide security to this crucial route, which is essential for the freedom of movement of local Afghans here, and for mounting operations against insurgents.
Published 17 February 2012