News story
Afghan police seize bomb parts with support of British troops
Soldiers in Afghanistan have helped to intercept bomb-making equipment and ammunition during an operation supporting the Afghan police.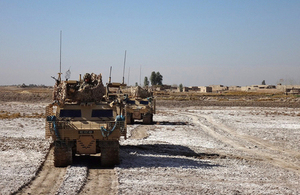 The operation involved using Warthog armoured vehicles to provide a security screen for members of the Afghan Uniform Police while they carried out a search that led them to discover dozens of rounds of ammunition and several components for making improvised explosive devices.
Reconnaissance personnel from the 9th/12th Royal Lancers worked together with the Afghan police to support their operation to clear an area where insurgents were believed to be moving lethal equipment.
Captain Ed Aitken said:
This was a really integrated operation. We conducted joint planning with Colonel Satar Khan, the local police commander. We went in together, working closely, sharing information and responding to threats together.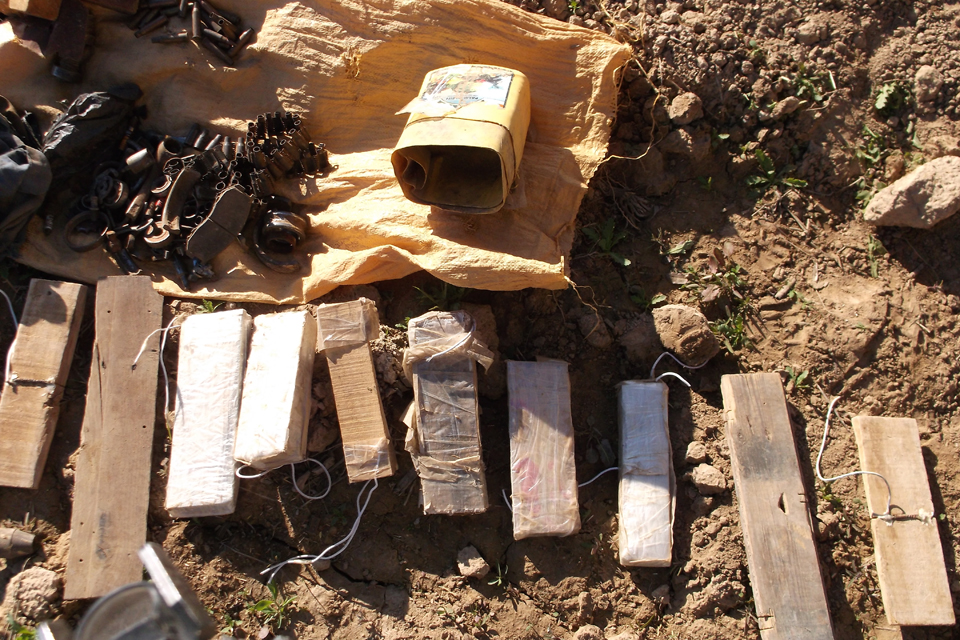 The operation was carried out earlier this month to disrupt insurgent operations and to target a threat to Lashkar Gah district centre, the capital of Helmand province. While the Afghan National Security Forces have the clear security lead, British personnel are providing support:
Together we were targeting the threat of a vehicle-borne improvised explosive device," said Lance Corporal Scott Matulevicz. "The insurgents try to use devices to target bases or civilians and the Afghan operations take place to try to stop them before they get to that stage.
The 9th/12th Royal Lancers last deployed to Afghanistan in 2011 and on their previous tour were involved in training and advising the Afghan security forces.
Captain Aitken added:
We've seen progress from the Afghans with operations such as this – Afghan police targeting threats against an Afghan town. We were simply there to provide additional support.
Published 17 January 2014