Afghan police and British soldiers take on insurgents
Troops from B Company, 1 YORKS, took the fight to the insurgents during a recent patrol with Afghan National Security Forces (ANSF) in the Nahr…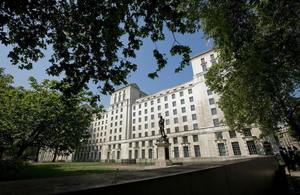 Troops from B Company, 1 YORKS, took the fight to the insurgents during a recent patrol with Afghan National Security Forces (ANSF) in the Nahr-e Saraj district of Helmand province.
The soldiers, who trained for the rigours of their operational tour for more than a year, are intent on building on the progress made in previous tours.
Supported by the Afghan National Police and their local volunteer counterparts, the Afghan Local Police, Patrol Commander Lieutenant Steve White led his team of nine men for over five hours into the Green Zone with a protective Apache gunship overhead ready to strike if needed.
The insurgents constantly retreated in the face of the patrol, allowing the Afghan police to search several compounds of interest with relative ease.
But, when the patrol began to withdraw, the insurgents attacked, using PKM general purpose machine guns and rocket-propelled grenades.
The 1 YORKS troops took cover and were joined by a group of Afghan police, who moved into position to attempt to capture two of the enemy fighters.
The two insurgents panicked and retreated to the cover of a wood, pursued by British soldiers and the ANSF. After a fierce fire fight one of the insurgents was killed and the other fled. When the patrol eventually withdrew, the soldiers took the machine gun from one of the insurgents with them.
Lieutenant White said the success of the patrol was, in part, down to the emergence of the Afghan Local Police. He said:
Today's patrol was a great example of how when working with our ANSF partners we can out-think, out-manoeuvre and ultimately defeat an insurgency that is struggling to match us.
The effect the Afghan police have had in our area of operations has been dramatic. They have helped to turn their villages from areas littered with improvised explosive devices into areas that can be patrolled relatively risk-free.
Corporal Ryan Kirkbright, from Bradford, was the patrol's second-in-command. He said:
It was good to get to such close quarters with the enemy and to be able to defeat them and capture one of their weapon systems in their own backyard.

The patrol was tiring, lasting over five-and-a-half hours, but it was more than worth it in the end. We never felt out of our depth because we were working closely with the ANSF.
Published 31 January 2012