Afghan Elvis stages huge concert in Helmand
In a sign of a radically-improved security situation in the provincial capital, Lashkar Gah's Karzai Stadium played host to a concert by world…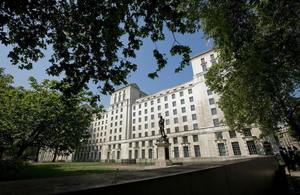 In a sign of a radically-improved security situation in the provincial capital, Lashkar Gah's Karzai Stadium played host to a concert by world-famous Afghan musician Farhad Darya.
As darkness fell on Lashkar Gah, the singer - dubbed the 'Afghan Elvis' - took to the stage to perform for thousands of his fans.
One of the most prominent enthusiasts of his work, President Hamid Karzai, had planned to attend had the event not clashed with the NATO Summit in Lisbon.
Farhad Darya is a major celebrity in Afghanistan and across the Middle East. He has fans in every country in the region, as well as many in the West.
The concert drew people from across Afghanistan keen to take advantage of the rare opportunity to see such a star in concert in their own country.
Security for the event was handled exclusively by the Afghan National Police (ANP), with the only UK military involvement being advice offered in the planning stages. Most of the police involved were trained by British forces.
Some members of the British and ISAF forces did attend the event, but as guests, not in a military capacity.
Colonel Kamaluddin Sherzai, Chief of Police for Lashkar Gah, said:
This was a huge event for Lashkar Gah and all of Helmand. The fact that such a big star considers the city safe enough to hold a concert here is proof that the police are performing well and continuing to provide security for the people. We hope that more famous stars will visit soon.
Lieutenant Colonel Dougie Graham, Commanding Officer of the 2nd Battalion The Royal Regiment of Scotland Battle Group, currently based in the city, added:
This event is a glimpse of things to come in this area of Afghanistan. The ANP are taking on full responsibility for security and doing a great job of it. The fact that this event went as planned is further proof that the security situation in Lashkar Gah is better than ever. If ever proof was needed that things are improving in Afghanistan then this is it.
Speaking after his concert Farhad Darya said:
What a great event! I really enjoyed coming to Lashkar Gah - it is such a great place. The audience were fantastic. Thanks to all my fans for coming; I hope they all enjoyed my show. I hope to come back here in the future to perform more concerts. Peace and love to everyone.
Published 22 November 2010