Afghan Air Force Officer completes RAF training
Lieutenant Ahmed Shahpoor Bakhshi, aged 22, has spent the last 15 months in the UK undergoing Initial Officer Training and Flight Operations…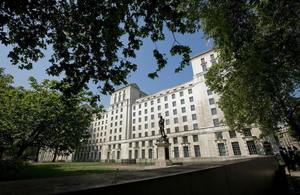 Lieutenant Ahmed Shahpoor Bakhshi, aged 22, has spent the last 15 months in the UK undergoing Initial Officer Training and Flight Operations training at RAF College Cranwell in Lincolnshire and RAF Shawbury in Shropshire, respectively.
Lieutenant Bakhshi was born in Panjshir province in Afghanistan but moved to Kabul when he was five.
He joined the military in 2007 and moved to the Afghan Air Force having previously been a junior rank in the administration branch of the Afghan National Army.
He is part of a UK-Afghan programme whereby a select number of Afghan Air Force individuals are put through both Officer and Flight Operations training in the UK to deliver capable and knowledgeable individuals into their service.
Lieutenant Bakhshi is looking forward to returning home to Afghanistan having arrived in the UK in May 2010. He said:
I joined the Afghan Air Corps in 2007 having experienced a poor childhood where there was a lot of violence and kidnapping, so any social time was heavily restricted.
I am very pleased to have been able to come to England to complete my training but I am very much looking forward to returning home.
Whilst in the UK he studied for four months at York St John University improving his English, followed by a period to further his grasp of the language in which he was totally immersed in British culture.
From there he completed the 32-week-long Initial Officer Training course at RAF College Cranwell, undertaking exactly the same training as all serving RAF officers.
From Cranwell he moved to RAF Shawbury in Shropshire, where he completed the same Flight Operations course as our RAF officers serving in the Flight Operations branch.
Lieutenant Bakhshi said:
I have very much enjoyed my training as a Flight Operations Officer. I hope to put the training to good use and possibly train as a pilot in the future.
Published 16 August 2011