Press release
A&E waiting times in Gloucestershire set to improve
Patients will benefit from shorter A&E waiting times at Gloucestershire Hospitals NHS Foundation Trust, following an investigation by Monitor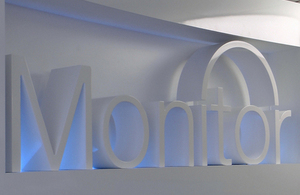 The health sector regulator agreed a number of improvements with the trust, and will continue to support its efforts to cut patient waiting times in A&E.
The trust will appoint an Improvement Director, who will be able to provide expertise to help it make improvements in A&E. It will also implement an improvement plan, which was prepared with the support of independent urgent care experts.
The trust, which provides acute and specialist care at hospitals in Gloucester and Cheltenham, was investigated because too many patients were waiting too long to be seen in its A&E.
Paul Streat, Regional Director at Monitor, said:
We have worked with Gloucestershire Hospitals and local healthcare organisations to identify how patient waiting times in A&E can be reduced. We agreed a number of actions at the trust and across the local area which will improve healthcare and ensure that patients who need emergency care are seen quickly.

We closed our investigation because we are confident that the trust is now taking the right steps to improve, and we expect to see it continue its efforts to speed up how quickly patients are seen in A&E.
The health sector regulator will continue to provide close support and scrutiny as the trust delivers its improvement plan.
Published 4 November 2015